CALCE, Naval Air Warfare Center Partner for PIC Device Research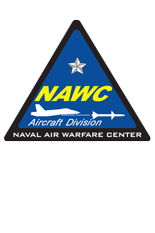 The Naval Air Warfare Center Aircraft Division (NAWCAD) and CALCE have begun a cooperative research and development agreement (CRADA) regarding the reliability of photonic integrated circuit (PIC) devices. CRADAs serve to allow external laboratories, like CALCE, to leverage research and development efforts of NAWCAD and offer outside expertise and facilities to further its goals.
A photonic integrated circuit integrates multiple photonic functions analogous to an electronic integrated circuit. Unlike integrated circuits, the material systems of photonic devices are diverse and often multiple systems are combined. While material and functionality in this field had been developing at a rapid pace, reliability assessment of the devices had not kept pace. Some groups erroneously attempted to use handbook based reliability prediction methods for these devices. That approach has no technical merit; CALCE and NAWCAD agree that it is necessary that NAVY does not fall into that trap and develop reliability science based approach for reliability assessment.
The objective of this project is to support the research, characterization, and understanding of the PIC device reliability failure mechanisms and to develop test methods to determine device reliability. Verification and validation of PIC device reliability is important for NAWCAD's future technology transition opportunities.
CALCE will assist navy with failure modes and mechanisms analyses of these PIC devices and provide review and feedback of the reliability prediction model and failure results and mechanism.
NAWCAD is responsible for the development, engineering, testing, and evaluation of all Navy and Marine Corps air vehicle systems. These include aircraft, avionics, air-launched weapons, electronic warfare systems, cruise missiles, unmanned aerial vehicles, launch gear, and training equipment related to these military divisions. NAWCAD is also responsible for the life-cycle management of all Navy and Marine Corps systems.
Currently, the Naval Air Warfare Center Aircraft Division is working to remain at the forefront of strategic, technological developments while effectively controlling energy costs—a critical component for these advances.
Published July 18, 2018