Celebrating Two Decades of Partnership in Energy Education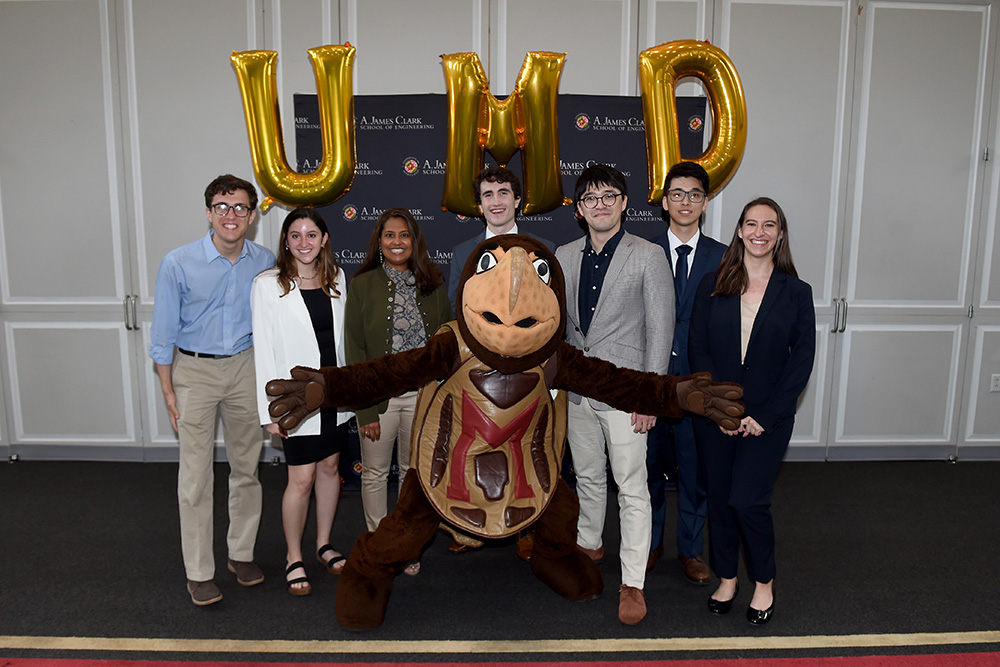 Over twenty years ago, leaders at ENGIE (then Trigen-Cinergy Solutions) and the University of Maryland, College Park (UMD) had a vision. They saw a unique opportunity to address both the campus' need for energy and the industry's need for a pipeline of talent. In a novel idea for the time, the two entered into a contract whereby ENGIE provided energy infrastructure services across UMD's 1,335-acre campus and philanthropic support for engineering students interested in energy production.
This foreshadowed the University's current deep commitment to energy sustainability in its own operations, education, and global impact. Similarly, ENGIE's approach to university partnerships has evolved to integrate service and academic collaboration, based on best practices that have been nurtured at UMD.
The conclusion of the 2021-2022 school year marks the 20th year of ENGIE's support for students. In total, the partnership has provided:
$2.08+ million in philanthropic funding, including $210,000 for the Center for Environmental Energy Engineering (CEEE) within the Department of Mechanical Engineering

42 graduate student fellowships in CEEE

165 undergraduate student scholarships throughout the A. James Clark School of Engineering

4 stipends for undergraduate mechanical engineering students to work in UMD's Facilities Management office on projects related to ENGIE's service

3 internships for undergraduate mechanical engineering students to work in the local power plant, managed by ENGIE subsidiary College Park Energy
In addition, Serdar Tüfekçī, VP of Major Partnerships for ENGIE North America, presented case studies as a guest lecturer for students in ENRE447: Fundamentals of Reliability Engineering and ENME635: Energy Systems Analysis. These discussions helped contextualize industry application of the curriculum, empowering students to apply practical training in real-life context.
Students supported by ENGIE have gone on to work in both industry and academia. Alumni currently hold positions with BAE Systems, DuPont, Google, Jensen Hughes, Key Technologies, Lockheed Martin, Merlin Solar Technologies, NASA, Plug Power, QuiO Technologies, Schlumberger, Siemens, United Technologies, and Vertex Aerospace. In academia, they hold research or faculty positions at Johns Hopkins University, Stanford University, and Stevens Institute of Technology.
"We are tremendously grateful and excited to continue our long-term partnership with ENGIE. The ENGIE team sees the broader picture of how it can make a global impact beyond its bottom-line operations. ENGIE's support has enabled our students to expand their interests in energy engineering, think creatively about next-generation energy conversion systems, and secure jobs where they are making a fundamental difference in addressing climate change," said Dr. Reinhard Radermacher, Minta Martin Professor and Director of the CEEE.
"Our partnership with the University of Maryland was the first of its kind many years ago and has been a blueprint for our work with dynamic higher education institutions ever since. Our entire team has been honored to support UMD students' goals, education programs, and research endeavors that bring our world closer to a carbon neutral and sustainable future," said Tüfekçī.
As part of the ongoing energy program partnership on campus, ENGIE plans to continue its support for UMD's academic mission for the foreseeable future.
During the 2021-2022 academic year, ENGIE's philanthropy supported:
Graduate Fellowships
Two ENGIE Graduate Fellowship students, Cheng-Yi Lee and Brian O'Malley, performed research in the area of waste heat utilization in the oil and gas industry (gas liquefaction). This involved investigating carbon dioxide sequestration and absorption technology for solar cooling and waste heat utilization applications. In addition, the fellows developed design and optimization models for Small Autonomous Energy Systems and small capacity combined heat and power (CHP) systems.
Lee's project, "Compressor Performance Test and Model Improvement," aims to develop a compressor test stand that can test all compressors and compare the experimental performance with the manufacturer's performance model. Since beginning his research in the fall semester, Lee was able to successfully use a single test point to predict a wide range of test conditions.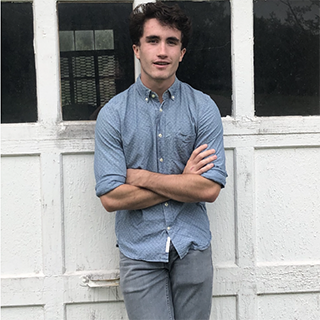 "The results are promising, and the one reference point prediction even outperforms the manufacturer's map," said Lee. "However, this method also relied on the accuracy of the refrigerant-oil properties and their application range. So, there is more work to do to improve this method."
O'Malley's project focuses on leveraging computational fluid dynamics (CFD), genetic algorithms, and machine learning to develop a framework for design optimization of novel air-to-refrigerant heat exchangers. The aim is to produce novel designs which are 20% lighter, smaller, and more efficient than current state of the art.
"It's an honor to have received this fellowship," O'Malley said. "I will be continuing the development of one of CEEE's existing projects, 'Shape and Topology Optimization for Air-to-Refrigerant Heat Exchangers'."
Undergraduate Scholarships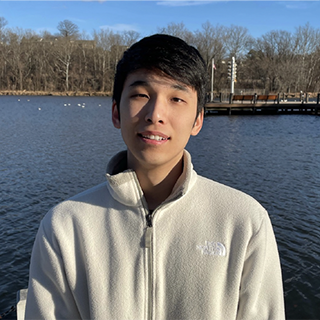 Five undergraduate students across the A. James Clark School of Engineering received ENGIE Scholarships.
Simon Barn, Junior, Chemical and Biomolecular Engineering: "Energy is a field that I am passionate about, and I am glad that there are others that support me, my passions and future endeavors." Simon performs research in Dr. Dongxia Liu's Lab at UMD, where he studies catalysts that help convert biomass into biofuel.
Madeleine Birney, Senior, Mechanical Engineering: "I was excited that there is increased interest in energy because that is what field I want to work in." Madeleine also pursued a minor in sustainability. She is passionate about environmental issues, which is why she is interested in working in renewable energy after she graduates. In Summer 2021, she held an internship with GE Renewable Energy, where she assisted in certifying wind turbines and performing calculations to assist in operating damaged turbines before they are repaired.
Rebecca Massarik, Senior, Mechanical Engineering: "When I was applying for the Engie Scholarship, I was especially excited to see a scholarship specifically for students with an interest in energy engineering and sustainability because I have sought opportunities in this field since the start of my time at UMD." During Fall 2020, Rebecca held a co-op position at Optimized Thermal Systems (OTS), an energy consulting company with close ties to CEEE, where she gained experience in energy conversion systems.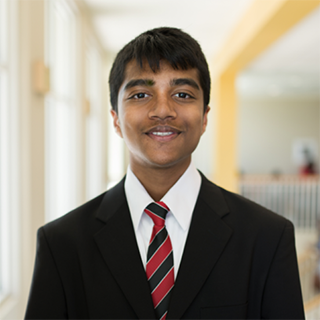 Ryan Puthumana, Junior, Bioengineering: "I felt very blessed and thankful to receive this award. I am grateful that the providers of the scholarship bestowed their generosity upon me and had faith in my future." In Summer 2021, Ryan interned at the National Institute of Standards and Technology (NIST), where he developed Python libraries to model lipid bilayer structures from neutron reflectometry data.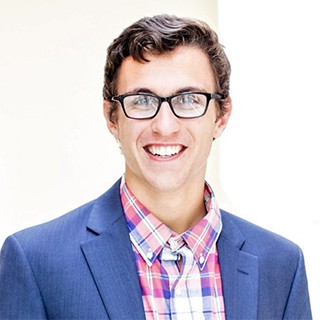 Noah Whiteman, Senior, Mechanical Engineering: "I was elated to hear that I received this award. I will now be able to graduate from UMD without any debt and start off my career with a clean financial slate." Noah's research focus is on sustainable energy conversion systems. He has held internships with Exelon Nuclear and GE Hitachi.
Undergraduate Stipends
Four undergraduate mechanical engineering students worked with UMD's Facilities Management team on projects related to ENGIE's campus operations:
Jose Cantellas, Junior
Sabrina Eason, Senior
Maansi Gupta, Sophomore
Yoas Yacob, Senior
Published June 10, 2022