Clark School Honors Hybrid Engine Inventor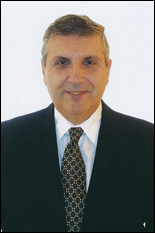 The Clark School inducted Alex Severinsky, inventor of the hybrid power system used in the Toyota Prius and other hybrid vehicles, into the
Clark School Innovation Hall of Fame
, on October 30.
After the induction ceremony, Severinsky took part in a discussion on intellectual property rights as part of the 2008 Charles and Helen White Symposium on Engineering Innovation titled "Intellectual Property: How Well Does the System Protect the Individual Innovator?"
Other participants in the White Symposium included:
Bruce A. Lehman, founder, International Intellectual Property Institute
David Morfesi, attorney-advisor, Office of Intellectual Property Policy and Enforcement, U.S. Patent and Trademark Office
Gregory R. Lyons, attorney at law, Wiley Rein LLP
An archived webcast of the Innovation Hall of Fame ceremony is available online.
The archived webcast of the White Symposium is also available on that event's web site.
For more information on Severinsky, please see this related news item and press release.
Photos from the White Symposium are available online, as are photos of the Innovation Hall of Fame induction ceremony.
Published October 31, 2008