Department Welcomes New Faculty this Fall and Spring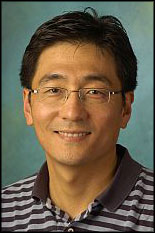 Dr. Byeng Youn and Dr. Nikhil Chopra are expected to join the Mechanical Engineering faculty this fall, and Sarah Bergbreiter in the spring, all as Assistant Professors of Mechanical Engineering. Chopra and Bergbreiter will both serve a joint appointment in the Institute for Systems Research.
Dr. Byeng D. Youn currently serves as an Assistant Professor of Mechanical Engineering – Engineering Mechanics (MEEM) at the Michigan Technological University. He earned his Ph.D. degree from the University of Iowa in 2001 and has focused his efforts on the development of rational design methods based on mathematics, physics, and statistics for use in complex engineering systems. His current research includes risk-based design, prognostics, stochastic defect mechanics, and Bioinspired design and has led to several notable awards including an ASME DETC Black & Decker Best Paper Award (2001) and ISSMO/Springer Prize for a Young Scientist (2004).
Dr. Nikhil Chopra is a Postdoctoral Research Associate in the Coordinated Science Laboratory at the University of Illinois at Urbana-Champaign. He received his Ph.D. degree in Systems and Entrepreneurial Engineering in 2006 from the UIUC where he had previously completed an MS degree. His research interests include control theory, robotics, bilateral teleoperation and synchronization theory.
Ms. Sarah Bergbreiter will be joining the department in the spring semester as Assistant Professor of Mechanical Engineering with a joint appointment in the Institute for Systems Research. She graduated with a B.S.E. in electrical engineering from Princeton University in 1999. After a short period at a small startup company, she began graduate school at UC Berkeley. In 2004, she received her M.S.E.E. for designing the CotsBots - a networked robotics platform built on top of Berkeley's Mica motes and TinyOS. She is presently completing her Ph.D. degree in electrical engineering by designing and fabricating autonomous jumping microrobots. Her research interests are in microrobotics, networked multi-robot systems, and sensor networks.
Published July 3, 2007