Faculty Honors Barker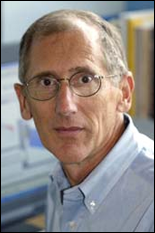 The Department of Mechanical Engineering welcomed emeritus faculty and celebrated the work and service of Professor Donald B. Barker at the department's annual Emeritus Luncheon held on Monday, September 16, 2013.
Barker (Ph.D. Engineering Mechanics, UCLA), who retired earlier this year, worked in the general areas of experimental mechanics, fracture mechanics, fatigue, dynamic material response, and electronic packaging since he joined the faculty of the University of Maryland in 1976.
He is one of the co-founders of the University of Maryland's Center for Advanced Life Cycle Engineering (CALCE ), which is an industry/university cooperative research center concerned with assessing, mitigating and managing the risks associated with the design, manufacture and fielding of electronic products and systems.
Barker's research has involved analyzing, characterizing and modeling the failure mechanisms in electronic components and assemblies and the integration of design tools into a concurrent engineering environment. This research has led to practical approaches for microelectronic package design and the implementation of reliability prediction methodologies, based on physics of failure concepts.
Department of Mechanical Engineering Chair and Minta Martin Professor Bala Balachandran welcomed faculty to the annual event while Professor Abhijit Dasgupta served as master of ceremonies for Barker's retirement celebration. Dasgupta was joined by Dr. William Fourney, Dr. R. J. Sanford, Dr. Michael Pecht, Dr. Bongtae Han, Dr. Thomas Stadterman, and Dr. Michael Osterman who shared stories and reflections on Barker's career and influence.
Published September 30, 2013