Gemstone Team Mentored by Das Wins UMD Sustainability Grant
A Gemstone Honors team mentored by Mechanical Engineering Assistant Professor Siddhartha Das has won a 2016-2017 Sustainability Grant from the University of Maryland (UMD) University Sustainability Fund. The group, Team BACTERIA, was awarded $5000 to support research involving the use of bacteria-produced enzymes for breaking asphaltenes for heavy oil recovery.
Professor Das has served as team mentor for the past two years, and will continue to do so through the 2018 spring semester. Team BACTERIA is an interdisciplinary team that includes students from the A. James Clark School of Engineering and other schools across UMD.
Team BACTERIA students are researching particular enzymes produced by bacteria and fungi that can be used to create a reduction in asphaltene aggregates found in heavy crude oil. Current pipeline transportation of heavy crude oil poses detrimental and irreversible effects to the surrounding aquatic life and human population. They hope this research might ultimately lower pipeline blockage and reduce the risk of eruption that could cause damage to the environment. They recently ran a successful Launch UMD campaign that raised over $6900 to further fund their research goals.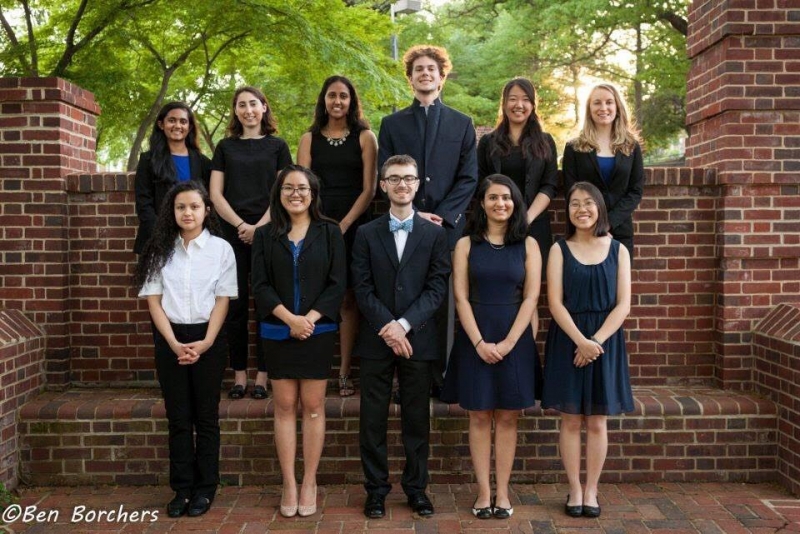 Team BACTERIA Members: Julia Abolafia, Jack Cowan, Anna Harrison, Jackson Hensley, Danme Kim, Wing-Mei Ko, Megan Le, Hema Manivannan, Lorena Rivera Rubio, Prateeti Sarker, Radhika Tyagi
UMD's University Sustainability Fund provides funding for campus projects that promote environmental sustainability, and positively impact and enhance the student experience at UMD. This year, there was approximately $390,000 available to fund projects that focus on renewable energy, energy efficiency, waste reduction and sustainable behaviors.
The Gemstone Honors Program creates interdisciplinary teams of students that propose project ideas and conduct research over their time at the university. In the spring semester of their senior year, the team will present their findings at the annual Team Thesis Conference.
Published December 9, 2016