Hwang Becomes Operating Agent of IEA Annex 54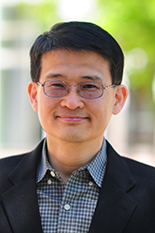 Dr. Yunho Hwang has made a career out of his determination to engineer a more environmentally sustainable future. Dr. Hwang continuously makes significant strides at this serving in his role as associate director at the Center for Environmental Energy Engineering at University of Maryland, where he also is a research professor teaching and mentoring undergraduate and graduate students through their degree programs and research projects. Through his guidance, his students have received significant recognition and awards, including taking first place in multiple Department of Energy competitions.
His latest endeavor is serving as Co-operating Agent, or the appointed manager, for IEA Annex 54 along with Van Baxter of Oak Ridge National Laboratory (ORNL), which is a new project by the International Energy Agency. IEA comprises 30 member countries aiming to innovate and provide reliable, affordable and clean energy. Annex 54 aims at promoting low-GWP refrigerant application to accelerate phase-down of high-GWP HFCs by developing design guidelines of optimized heat pump components and systems for low-GWP refrigerants, according to the Annex's website. The U.S. is collaborating with Japan, Italy, South Korea, and Sweden on the project.
The annex kicked off in January at the annual ASHRAE conference in Atlanta, Georgia and will run from January 2019 to December 2021.
"This IEA ANNEX will encourage air conditioning systems to use 67% to 99% lower global warming potential (GWP) refrigerants than current ones so that we can contribute to reducing the global warming impact from air conditioning systems," Hwang said. "I am very excited about this global scale contribution opportunity."
In addition to this, Dr. Hwang became an associate editor for the newest ASME Journal of Engineering for Sustainable Buildings and Cities. The journal will disseminate new developments of energy efficient heating and cooling systems that are able to adapt to large variations in weather conditions especially in urban areas, according to ASME's website.
The Center for Environmental Energy Engineering is a leader in research and education in environmentally responsible, economically feasible integrated energy conversion systems for buildings and transportation. Research focuses in particular on air-conditioning, refrigeration and heat pumping and integrated cooling heating and power systems.



Published April 24, 2019