Li Teng honored with USM Regents Faculty Award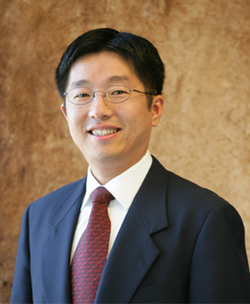 The University System of Maryland's Board of Regents has selected Keystone Professor Li Teng (ME) to receive one of its 2022 USM Regents Faculty Awards for Excellence in Research/Scholarship/Creative Activities.
The award is the highest honor the Board bestows to recognize exemplary faculty achievement. Li will be recognized on April 29 in a ceremony at the full board meeting at Towson University.
Li is the director of the Laboratory for Advanced Sustainable Materials and Technology (LASMAT). He conducts research on natural wood as a structural material contributed to the discovery of a process that turns ordinary wood into super wood, which is stronger than steel but six times lighter. His groundbreaking advances in materials research and material discovery are pointing the way toward a more sustainable future.
Published April 5, 2022