Materials Science Undergrad Receives Scholarship at 2018 Clean Energy Summit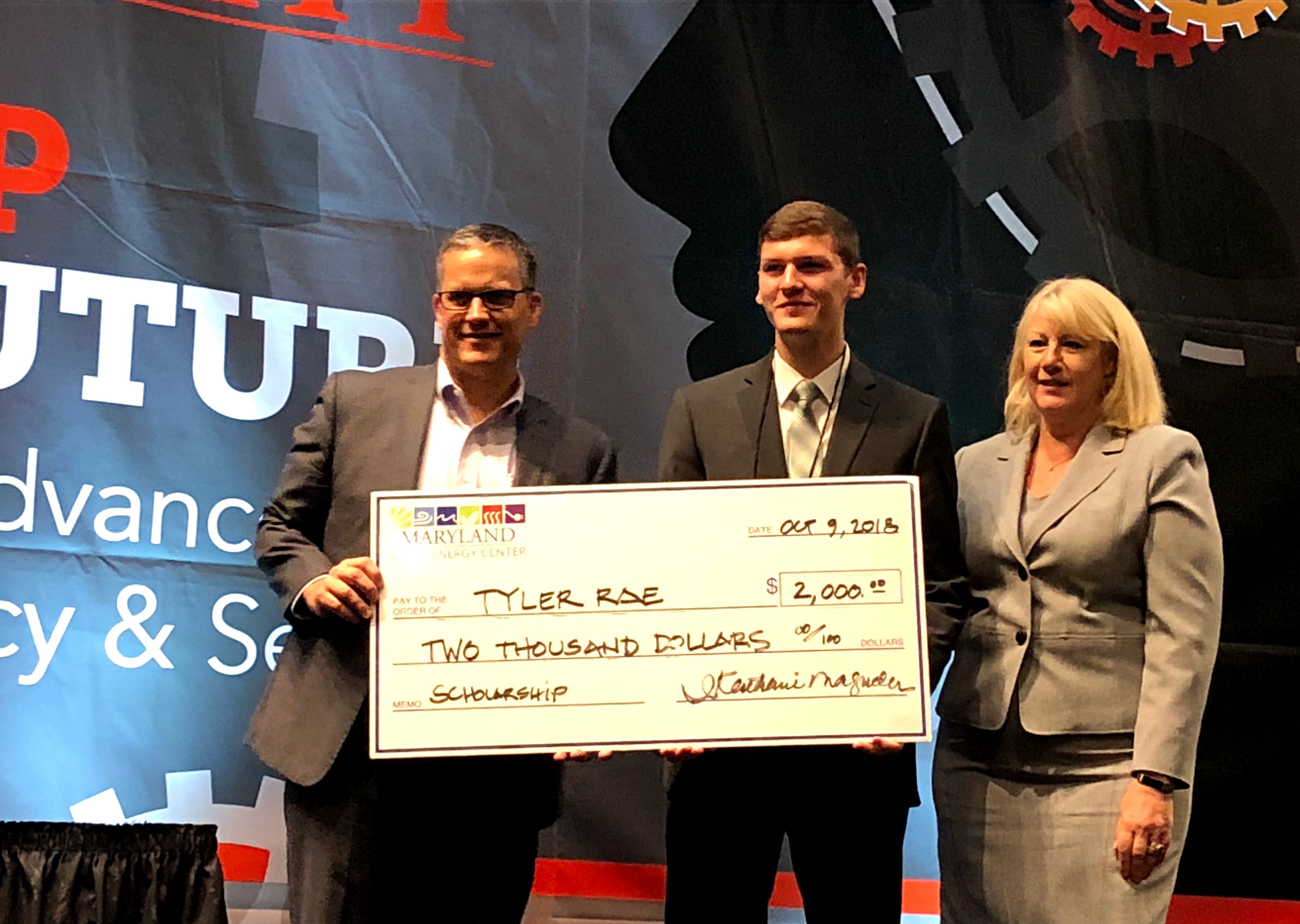 Tyler Rae, undergraduate student in the Materials Science department of the A. James Clark School of Engineering received the 2018 Next Generation Scholarship at the 2018 Maryland Clean Energy Summit hosted by the Maryland Clean Energy Center (MCEC). The scholarship carries a $2000 cash award and was sponsored by the Butz Foundation. It is awarded to an undergraduate student who has made exceptional contributions in building a clean energy economy in the State of Maryland. Previous recipients include researchers focusing on next generation clean energy technologies and aspiring entrepreneurs developing new business models.
Regarding the scholarship, Rae commented, "Receiving this scholarship is a tremendous honor. As a sophomore I have the opportunity to work in a lab focused on improving the safety and efficiency of clean energy sources, helping to make a green future easier. It's been an amazing experience." Rae will use the scholarship to continue his undergraduate research.
Jack Evans Gritton, a graduate researcher in the Wachsman Lab at the University of Maryland in Materials Science and Engineering, nominated Rae.
Published October 16, 2018