ME Gives Back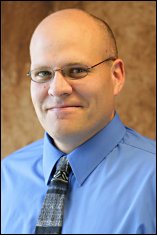 "With the economy the way it is, and so many struggling with unfortunate circumstances, we just wanted to help out."
The core mission of any engineering endeavor is to build something that will benefit others. At ME, that mission is at the heart of our efforts to educate, collaborate and connect with the community at large.
This past holiday season, the faculty, staff and students of ME came together to donate over 400 lbs of canned and perishable goods to the Maryland Food Bank as part the department's first food drive.
ME Payroll Coordinator Steve Wicker and Undergraduate Studies Coordinator Fitz Walker organized the drive in collaboration with the University of Maryland Center for Leadership and Organizational Change (CLOC). The drive included a ten day drop-off period that began shortly after the 2010 Thanksgiving holiday and continued until early December 2010, with members of the ME and CLOC communities filling more than 20 computer-sized boxes in the ten-day span with their donations. When asked about the motivation behind the inaugural ME Food Drive, Wicker stated, "With the economy the way it is, and so many struggling with unfortunate circumstances, we just wanted to help out."
Wicker was especially impressed with the outpouring of generosity from the ME community, adding, "The Department really rose to the challenge. I was pleasantly surprised." Despite his surprise at the substantial donations, Wicker was confident that the effort and energy devoted to the food drive perfectly reflected the altruism and community awareness that drives ME.
The collected donations were delivered to the Maryland Food Bank in Baltimore, MD in mid-December 2010. An affiliate of Feeding America, the Maryland Food Bank coordinates the procurement and distribution of food donations in the State of Maryland, and operates two facilities in Baltimore and Salisbury that serve all Maryland counties and the Eastern Shore.
With the unprecedented success of last year's food drive, Wicker and ME are already expecting more donations and charity from the ME community as they look forward to another prosperous food drive for 2011 holiday season.
For more information on supporting the ME Food Drive, please contact Steve Wicker at swicker@umd.edu.
Published February 3, 2011