Mechanical Engineering Senior Receives Fulbright English Teaching Assistantship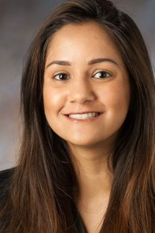 Mechanical Engineering senior Soophia Ansari has received a 2017-2018 Fulbright English Teaching Assistantship to Malaysia.
The assistantship will enable her to teach during her time in Malaysia and collaborate with science teachers at her school to engage students in fun, simple projects to introduce them to using English in the context of science and technology. She will also teach students how planes work and help them create their own paper planes, helicopters and parachutes. In addition, she will learn about Malaysian Islam by visiting local mosques and joining a Quran class.
Ansari, who is also minoring in international development and conflict resolution, earned a citation from the College Park Scholars International Studies program, and last year, she was the first recipient of the Bell Helicopter Engineers on a Mission Scholarship.
During her time at Maryland, Ansari has been as a Clark School ambassador and a member of the Society for Women Engineers (SWE), American Society of Mechanical Engineers (ASME) and Alpha Omega Epsilon Professional Engineering Sorority.
Beyond the classroom, Ansari spent the spring 2017 semester interning at Tesla Motors in Fremont, Calif.
After returning to the U.S., she plans to pursue a career in the aerospace industry and volunteer for a non-profit organization, non-governmental organization, or think tank dedicated to implementing and improving effective STEM programs in inner city primary schools with underperforming programs.
Published May 12, 2017