Mechanical Engineering Welcomes New Director of External Relations Natalie Grandison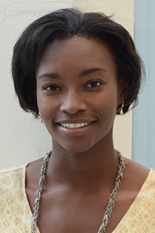 The Department of Mechanical Engineering welcomes new Director of External Relations, Natalie Grandison. Grandison brings a strong background in development from her work at the School of Engineering and Applied Science, George Washington University (GWU), where she raised over $1.5 million dollars in two years.
Prior to GWU, Grandison worked in athletics development and alumni relations at New York University (NYU). She is passionate about education and serves as member of the Board of Directors for Jubilee Jumpstart, an early childhood education center providing childcare for low income children in the District.
Her interests also include choral performance, athletics and corporate philanthropy. Grandison received her Bachelor of Arts (Sociology and Pre-Business) degree and Master of Public Administration (Public and Non-Profit Management) degree from NYU.
You can reach Natalie Grandison at:
2102B Glenn L. Martin Hall
Phone: 301-405-1364 | Email: natalieg@umd.edu
Published October 17, 2014