Moon-Hwan Chang Receives 2011 Outstanding Paper Award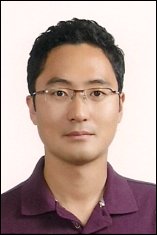 The 2011 Outstanding Paper Award for the
IMAPS Mid-Atlantic Microelectronics Conference
was given to CALCE's Moon-Hwan Chang (Ph.D. student), Dr. Diganta Das, and Professor Michael Pecht for their paper, "Junction Temperature Characterization of High Power Light Emitting Diodes." The paper was presented at the IMAPS Mid-Atlantic Conference in Atlantic City, New Jersey, held on June 23–24, 2011.
In this study, the authors present a new methodology for measuring the junction temperature in high-power white InGaN LEDs. High junction temperature in an LED can cause decreased light output and as a result have a negative effect on reliability. This study provides an innovative method for estimating junction temperature using short-pulse currents to create a reference plot of forward voltage versus junction temperature.
CALCE is currently conducting significant cutting-edge research in LED reliability, with a number of studies examining the failure mechanisms of LEDs under different application conditions and determining operational parameters necessary to estimate remaining useful life.
Please click here to see the full abstract for this paper. Full text is available to CALCE consortium members and Articles Access accountholders.
For more on CALCE's research into high power LEDs, please contact Prof. Michael Pecht at pecht@calce.umd.edu.
Published July 26, 2011