Next Whiting-Turner Lecture on Thursday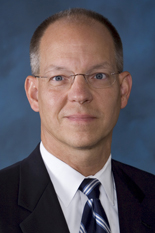 The Whiting-Turner Business and Entrepreneurial Lecture Series will begin on the evening of Thursday, Nov. 8, with a lecture by Ray Johnson, the new senior vice president and CTO of Lockheed Martin.
Johnson's lecture, "Strategy for Technology Development," will explain trends shaping technology development. It will be held at 5 p.m. in the Kim Engineering Building Lecture Hall (Room 1110). The lecture will be preceded by a reception at 4:30 p.m.
The final lecture of the fall semester will be held in the same location at 5 p.m. on November 29. Clark School alumnus Robert Briskman, M.S. '61, electrical engineering, will deliver a lecture on "Satellite Radio." Briskman is the co-founder of Sirius Satellite Radio.
For more information about both talks and video from past lectures, please visit the Whiting-Turner lecture series web site.
Published November 6, 2007