Paice LLC, Toyota Reach Patent Settlement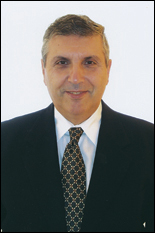 Paice LLC, an Mtech Technology Advancement Program (TAP) incubator graduate company formed in 1992 to develop hybrid vehicle technology that promotes lower emissions, superior driving performance and fuel efficient operation of internal combustion engines, has reached a settlement with Toyota after six years of patent disputes.
Toyota agreed to license all 23 of Paice's domestic and foreign patents, the last of which expires in 2019. Terms of the licenses remain confidential.
"I am pleased that Toyota and Paice came to an amicable resolution regarding our patents," said Paice founder Alex Severinsky, a Clark School visiting professor of mechanical engineering and a member of the Clark School Board of Visitors. "We have long believed that hybrid vehicles represent the wave of the future for the auto industry and hope that consumers will continue to embrace hybrid vehicles as a meaningful way to reduce emissions."
Their legal fight began in 2004, shortly after Toyota introduced its second-generation Prius. In a 2004 corporate report Toyota said the key to the improvements was its decision to switch to a high-voltage system.
Paice sued, and in 2005 a federal judge in Texas ruled that Toyota had infringed upon one of Paice's patents. An appellate court upheld the ruling in 2007. Toyota then appealed to the U.S. Supreme Court, which refused to review the case. Paice was poised to take the case to the International Trade Commission on Monday, July 19. That morning the case was settled out of court.
On July 8, Paice LLC and Ford Motor Company entered into an agreement for the license of Paice's breakthrough 1994 hybrid vehicle patent (U.S. Patent 5,343, 970). The terms of this license are also confidential.
Paice will continue to pursue licensing agreements with other automakers that use hybrid technology patented by the company.
Severinsky developed the Hyperdrive power-amplified internal combustion engine power train, a unique successor technology to the conventional internal combustion engine power train, in the early 1990s and founded Paice to license Hyperdrive to hybrid vehicle manufacturers.
Hyperdrive's key innovation is in the use of an alternating current electrical subsystem, which offers significant performance advantages over conventional power trains and other hybrid technologies, with average fuel economy improvements of greater than 50 percent at equivalent cost, broad applicability across chassis sizes and vehicle types, lower environmental impact, and ample power for all vehicle accessories.
Paice joined TAP, the first technology company incubator in the State of Maryland, in 1992.

"Mtech was most helpful in introducing us to relevant university faculty and technology companies that could analyze the Hyperdrive technology and provide advice on commercialization," says Severinsky. "The university as a whole played a significant role in Paice's success."
Severinsky consulted with A. James Clark School of Engineering faculty members to develop and refine his ideas for Hyperdrive. He lectured in the Department of Mechanical Engineering, delivering a course on innovation.
Severinsky made a physical prototype of his technology and demonstrated the system in Detroit on October 14, 1999. He proved that the system could effectively reduce the gas consumption of a Cadillac Coup de Ville by half during city driving while retaining its driving performance.
Engineers at U.S. and Japanese automakers were interested in Severinsky's invention, but top management resisted. A staff engineer at Toyota later developed the same idea as Severinsky for hybrids. When the Toyota Prius was introduced, Severinsky fought to protect his patent rights. After a long legal battle with Toyota, he won a civil case in 2005. Further litigation ensued until this week.
Severinsky served as CEO and chairman of Paice until 2006.
In October 2008, Severinsky was inducted into the Clark School's Innovation Hall of Fame for his "pioneering work in the development of the Hyperdrive power-amplified internal combustion engine power train for hybrid vehicles."
This fall, Severinsky will enter TAP again with his new company, AtomNet, which develops safe, portable technologies for generating electricity.
Published August 4, 2010