Pecht Awarded New Patent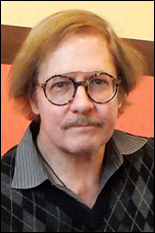 Department of Mechanical Engineering Professor Michael Pecht has been awarded a patent from the United States Patent and Trademark Office for a method to extract parameters from in-situ monitored signals for prognostics.
Pecht, who is also director and founder of the Center of Advanced Life Cycle Engineering (CALCE), worked with mechanical engineering alumnus Dr. Nikhil Vichare, Ph.D. '06. Since graduating, Vichare has been worked at Dell Computers.
The patent, titled "Method to Extract Parameters from In-Situ Monitored Signals for Prognostics," fulfills the need for a prognostic system with minimal time and filter load without compromising the damage estimation process. According to the patent document, "The prognostic methods …can be used to provide estimates of remaining life in absence of any indications of failure or any data suggesting faults or anomalies prior to failure."
The method can be used for a wide range of products and systems across a spectrum of engineering fields to better assess and predict anomalies within a system, and it provides better prognostic tools that can more efficiently and more accurately predict when a component product may fail.
This year alone, Pecht has secured four new patents, allowing for pivotal research to take place focusing on prognostics and degradation research within systems.
For more information on Pecht and his research and patents, visit his faculty webpage.
For more information on CALCE, visit their website.
Published September 18, 2013