Pi Tau Sigma Announces Award Recipients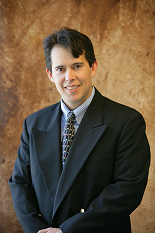 "I believe the students have been very kind in selecting me for this award...I am very thankful, humbled, and motivated."
During their upcoming initiation ceremony, the Tau Mu chapter of
Pi Tau Sigma
will honor Professor Santiago Solares and graduate research assistant Greg Teitelbaum. Solares will be receiving the Fall 2008 Faculty Appreciation Award and Teitelbaum the award for Best Teaching Assistant-Fall 2008. Both honorees will have their names engraved on plaques located outside the Mechanical Engineering main office. Pi Tau Sigma is University of Maryland's Mechanical Engineering Honor Society.
Pi Tau Sigma acknowledges Professor Solares for his exemplary job teaching the senior capstone course, Integrated Product and Process Development (ENME 472). The society created this award to recognize professors that they feel have performed above and beyond the high expectations of university faculty. Consequently, the award commends Professor Solares' incomparable dedication in assisting students with this complex and time-consuming course. "I believe the students have been very kind in selecting me for this award," says Professor Solares, "I am very thankful, humbled, and motivated."
This is Professor Solares' first time receiving the Pi Tau Sigma Faculty Appreciation Award. He joined the ME department in 2006 and has taught this senior capstone course on three occasions.
As a TA for ENME 472, Greg Teitelbaum is recognized for his availability during office hours--and beyond, and his ability to smoothly guide students through the product development process, using his recent experiences as an undergraduate to ease the progression of the course. "I am quite honored to win this award," notes Teitelbaum.
Teitelbaum is currently a Graduate Research Assistant in the Product Innovation and Realization Laboratory Suite (PIRLS) and is advised by mechanical engineering Professor Linda Schmidt.
The members of Pi Tau Sigma are those students who seek to create a bond of fellowship with one another, while striving to achieve the highest standards of mechanical engineering. They are presently advised by Professor Jungho Kim.
Students interested in joining Pi Tau Sigma can visit their website at www.eng.umd.edu/organizations/pts/.
--Lauren Frye '10, Mechanical Engineering Student Reporter
Published February 6, 2009