Professor Shapour Azarm Appointed as Editor-in-Chief of ASME Journal of Mechanical Design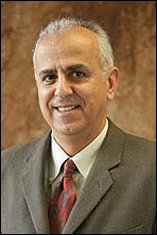 Professor and Director of the Design Decision Support Lab Shapour Azarm has been appointed as the next editor of ASME's Journal of Mechanical Design (JMD), beginning on January 1.

ASME's Journal of Mechanical Design was first published in 1978 and is sponsored by the ASME Design Engineering Division. Azarm names the publication as "one of the top journals worldwide in the field of design engineering in general and mechanical design in particular."

Azarm has extensive experience with the journal both as an associate editor and author. He served as a guest editor for the Oct. 2011 special issue on "Designing Complex Engineered Systems" and a July 2006 special issue on "Robust and Reliability Based Design." Nearly a third of Azarm's journal publications have appeared in JMD.

Making JMD the journal for the "best authors to submit their best papers" and further improving the journal's quality and impact are Azarm's overall goals during his five year appointment as its chief editor. He will pursue this aim by continuing successful aspects of the journal such as its monthly and guest editorials, along with yearly special issues on emerging topics in design engineering, while seeking input from authors, reviewers, and associate editors on how to improve the journal. Azarm also wants to increase JMD's global impact by encouraging authors from around the world to contribute to the journal.
Published December 6, 2012