Tubaldi Receives Haythornthwaite Research Initiation Grant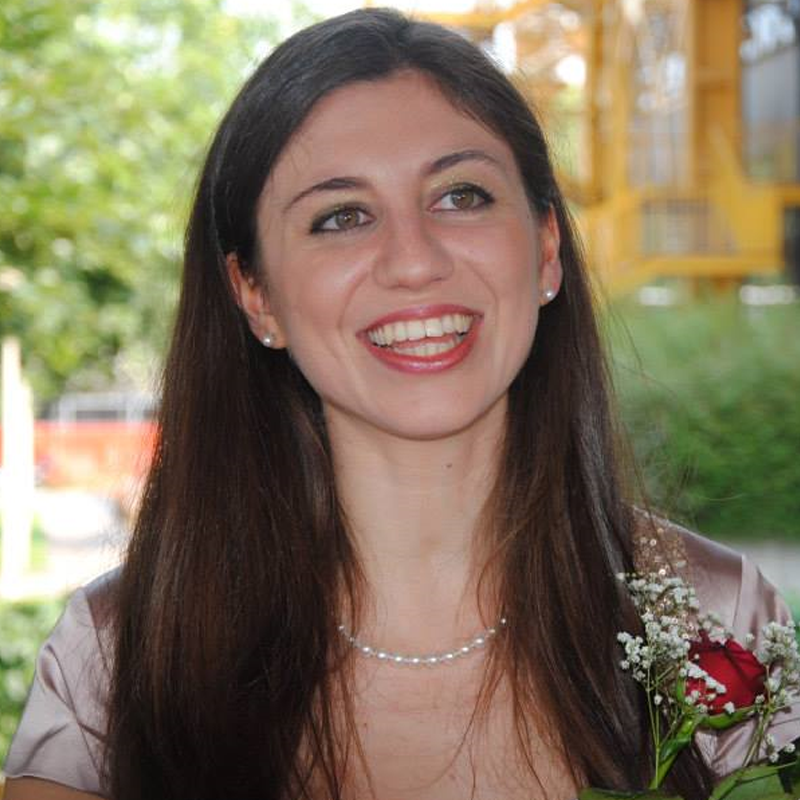 Department of Mechanical Engineering Assistant Professor Eleonora Tubaldi was awarded a twenty-thousand dollar grant through the Haythornthwaite Research Initiation Grant Program in partnership with the American Society of Mechanical Engineers (ASME) Applied Mechanics Division.
This grant program aims to support university faculty at the beginning of their academic career who are engaged in theoretical and applied mechanics research. The grants provide assistance with the purchase of equipment or instrumentation, fabrication of a unique apparatus, travel, or other items that serve the awardee's research objectives.
Tubaldi joined the department in 2020 and currently runs the Tubaldi Lab, where she and her team uses a combination of theoretical, numerical and experimental methods to study complex systems at the interface of nonlinear dynamics, soft materials and fluid-structure interactions. Their research spans dynamics of soft tissue, bio-inspired soft robots, and nonlinear mechanical meta-materials.
The Haythornthwaite Grant will help support her research to design inflatable meta-structures able to perform large reconfigurations in a controllable fashion. Novel buckling instabilities will be harnessed to unlock superior programming and sequencing capabilities. This new class of functional metamaterials with tunable shape changing possibilities, is anticipated to open avenues in the fields of soft robotics, smart filters, medical devices, smart sensors and assistive devices such as active gloves and pads.
These grants are made possible through the support of the Robert M. and Mary Haythornthwaite Foundation which supports scientific research, and in particular, primarily research in the field of Theoretical and Applied Mechanics. Robert Haythornthwaite was founder and first President of the American Academy of Mechanics.
The foundation also has Terp ties. Mechanical Engineering alumna Sheila (Haythornthwaite) Glesmann, P.E. ('87) is an officer for the Robert M. and Mary Haythornthwaite Foundation in addition to her role as a Managing Consultant for Sinc Energy.



Published May 11, 2021