University of Maryland receives $8.75 million from DOE BENEFIT Grants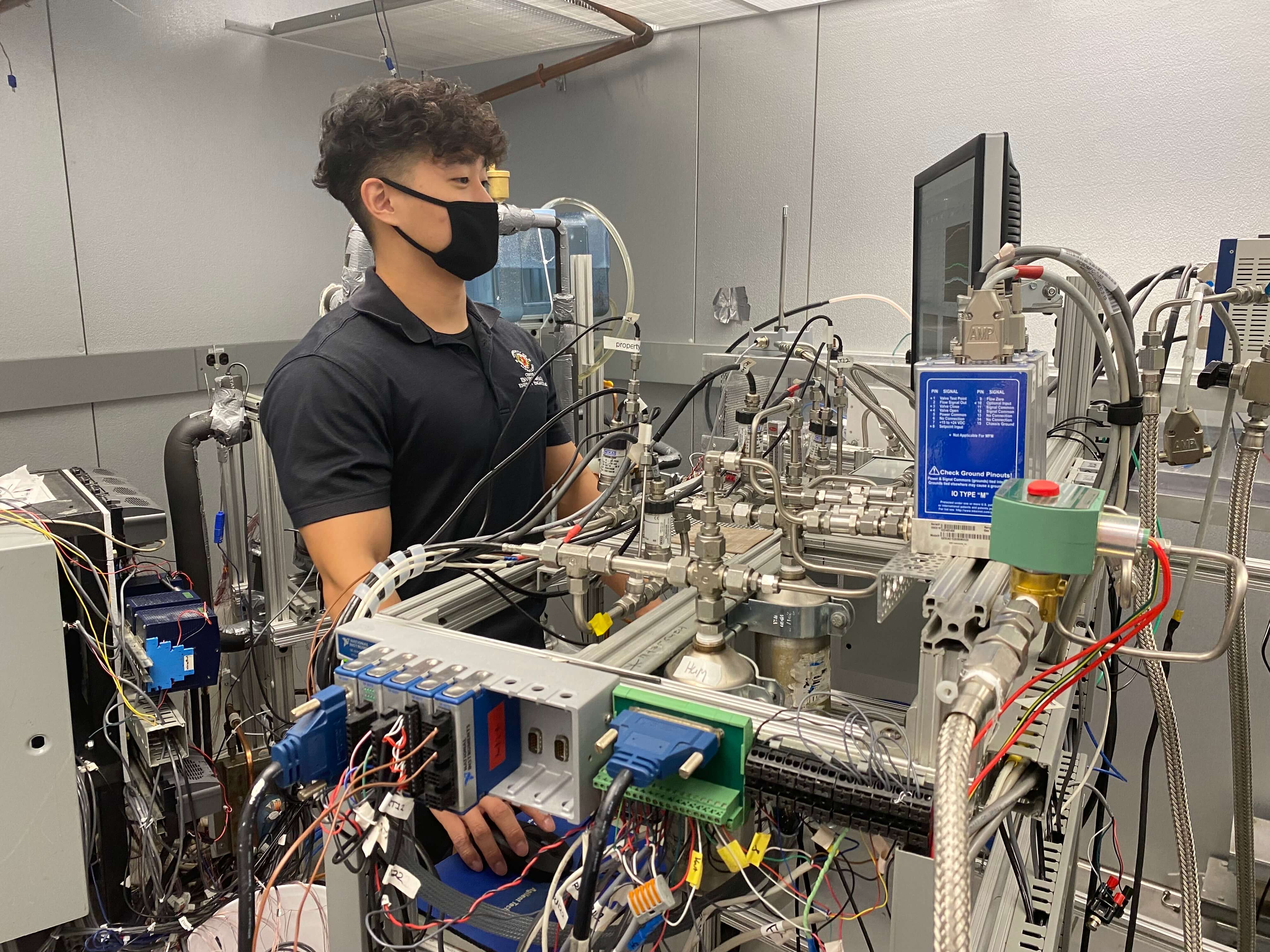 The U.S. Department of Energy has awarded the University of Maryland $8.75 million to fund four research projects aimed to lower American energy bills by investing in new energy-efficient building technologies, construction practices, and the U.S. buildings-sector workforce.
The DOE's Building Technologies Office selected these projects from its Buildings Energy Efficiency Frontiers & Innovation Technologies (BENEFIT) $83 Million funding opportunity and The University of Maryland-led projects comprise four of the 44 total projects.
With residential and commercial buildings accounting for more than one-third of the-climate altering carbon pollution America releases each year, the BENEFIT grants aim to pursue energy efficiency innovations as one of the most cost-effective means to keep the growth of energy consumption from spiraling upwards as society's energy needs grow.
Of the four University of Maryland projects, three are led by The Center for Environmental Energy Engineering (CEEE), receiving $7.15 million in funding. Additionally, InventWood, LLC, a startup out of the Maryland Energy Innovation Institute at UMD, will receive approximately $1.6 million.
The 44 projects across 20 states will improve building energy efficiency through innovations in thermal energy storage, building envelopes, lighting, heating, ventilation, air conditioning, refrigeration, and water heating – as well as by bolstering America's energy efficiency workforce with trainings, educational programs, and other technical support.
Project summaries:
Hybrid Manufacturing for High Performance Air-to-Refrigerant Heat Exchangers: CEEE will develop an adhesive-based hybrid manufacturing method for next-generation air-to-refrigerant heat exchangers These heat exchangers will be 50% cheaper and use 36% less energy in manufacturing, making them ideal for use in affordable heat pumps.
Dual-Purpose – Heating & Cooling - Thermal Battery for Flexible and Energy Efficient Heat Pump Systems: CEEE will develop an integrated heat pump and thermal energy storage system that can provide thermal energy storage for both heating and cooling and provide ideal performance throughout the year, independent of outdoor conditions. This system has the potential to achieve more than 50% demand reduction during on-peak hours in commercial buildings.
Enabling CO2 Isothermal Compression Using Liquid Piston within Integrated Gas Cooler: CEEE will develop an isothermal compressor that can reduce the energy consumption of refrigerators by an average of 40%.
InventWood, LLC will engineer new vacuum insulation panels (VIPs) with a novel structure composed of low-cost nanoporous wood chips. These VIPs can potentially deliver an overall panel insulation of R15, minimize edge losses and increase service life while costing less than $1 per square foot for an inch-thick panel.
The Center for Environmental Energy Engineering (CEEE) is a research center within the Department of Mechanical Engineering at the University of Maryland. CEEE is a leader in research and education in environmentally responsible, economically feasible integrated energy conversion systems for buildings and transportation. Research focuses in particular on air-conditioning, refrigeration and heat pumping and integrated cooling heating an
Published September 10, 2021