Agonafer Honored by ASME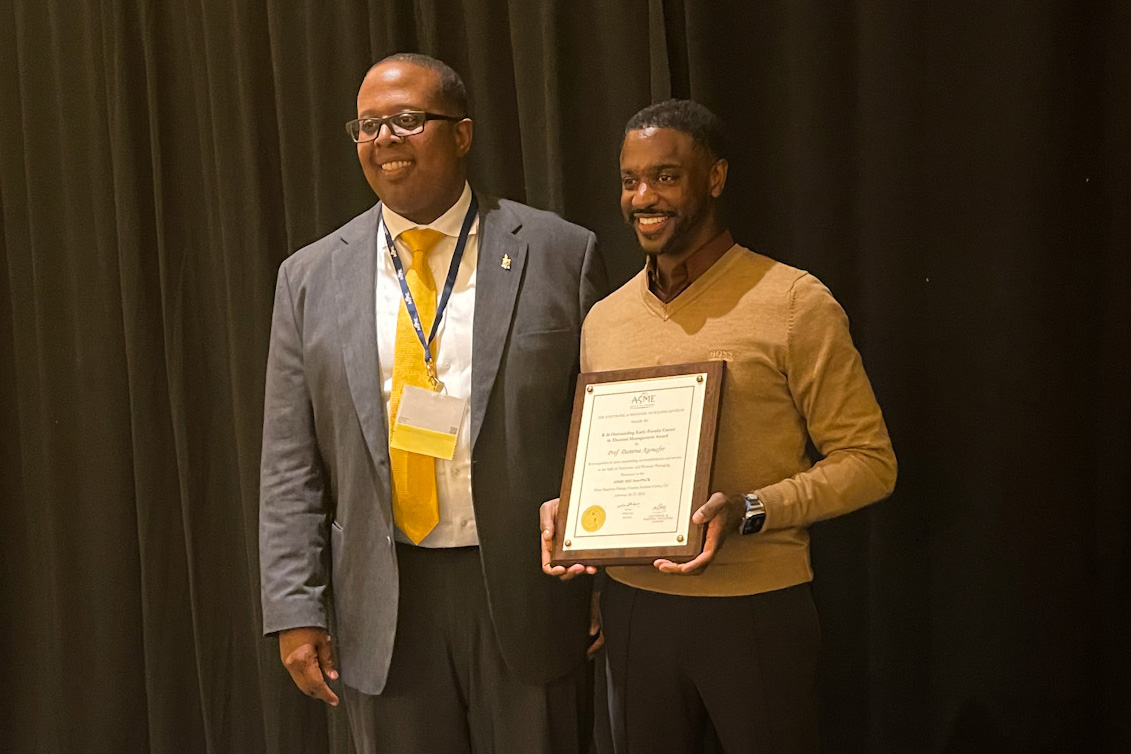 Damena Agonafer, associate professor of mechanical engineering, has received the K16 2022 Outstanding Early Faculty Career in Thermal Management Award, given by the Electronic and Photonic Packaging Division of the American Society of Mechanical Engineers (ASME).
The award, which recognizes talented young faculty with the potential for a transformative impact on the thermal field, was announced at the International Technical Conference and Exhibition on Packaging and Integration of Electronic and Photonic Microsystems (InterPACK), held from October 25-27.
ASME's selection of Agonafer for the award reflects his achievements in research on thermal management of high powered micro- and power electronic systems—research that has been funded by a National Science Foundation CAREER award, as well as by Industry stakeholders, including Google and Cisco.
Agonafer joined the UMD mechanical engineering faculty in August 2022 as an associate professor, and was also named the inaugural Clark Faculty Fellow—a new recognition established at the A. James Clark School of Engineering by Dean Samuel Graham, Jr.
He received an NSF CAREER Award—one of the most prestigious honors available to emerging researchers—in 2019. From 2018 through 2021, he received research awards from Google to help support his research into developing an evaporating cooling module that can be used to dissipate heat from data centers.
A graduate of the University of Texas at Arlington, Agonafer earned his master's degree at Carnegie Mellon before completing a doctorate in the mechanical science and engineering department at the University of Illinois—Urbana-Champaign.
Published December 2, 2022