The ECDA Inducts Seven Mechanical Engineering Alumni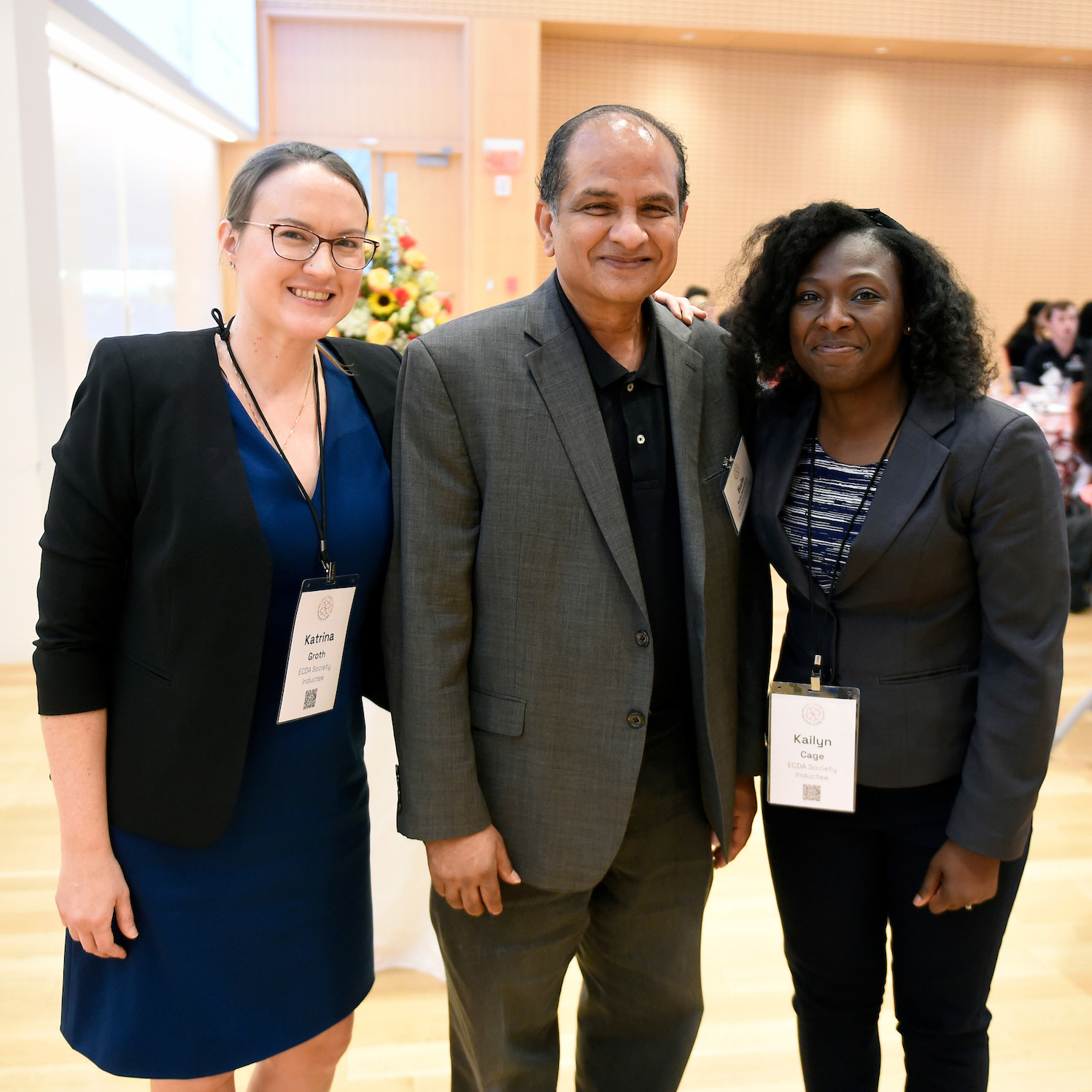 The first-ever class of the Early Career Distinguished Alumni (ECDA) Society was recently inducted at a ceremony held at the University of Maryland (UMD) in September 2022. Included among the 25 ECDA inductees are seven mechanical engineering alumni who have excelled in their professional careers. Their career paths range across the engineering industry, national laboratories, and academia, and all of their hard work serves as an inspiration for future Maryland engineers.
Dean Samuel Graham, Jr. and other leadership at the A. James Clark School of Engineering developed the ECDA to create and foster a community of early to mid-career Maryland engineers. The ECDA brings together young leaders in engineering to engage, network, and collaborate by building long-term professional relationships. These Maryland engineers are addressing global grand challenges and guiding the next generation through leadership, innovation, service, and entrepreneurship.
The well-attended event in September operated as a starting point for the first class of the ECDA Society to build mutually beneficial relationships with fellow inductees, UMD leadership, and students. The inductees spent the day touring UMD's campus and were recognized for their achievements during an evening reception and ceremony.
Early Career Distinguished Alumni from Mechanical Engineering:
- Kailyn Cage, (B.S. '11 Physical Sciences, Ph.D. '18 Mechanical (Reliability) Engineering)
- Jeffrey Gair, (B.S. '09 Bioengineering, B.S. '09 Biological Science, M.S. '16, Ph.D. '17 Mechanical Engineering)
- Kyle Gluesenkamp, (Ph.D. '12 Mechanical Engineering)
- Katrina Groth, (B.S. '04 Nuclear Engineering, M.S. '08, Ph.D. '09 Reliability Engineering)
- Brandon Lester, (B.S. '06 Mechanical Engineering)
- Edmon Perkins, (Ph.D. '15 Mechanical Engineering)
- Kathy Weber, (B.S. '05 Mechanical Engineering)
Published December 1, 2022