Alumna Maria Korsnick Elected President and CEO of NEI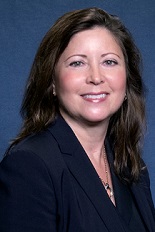 Alumna Maria Korsnick (B.S. Nuclear Engineering '86) has been elected to the position of President and CEO of the Nuclear Energy Institute (NEI), which is the policy organization for the United States nuclear energy industry. She has served as their COO since May 2015.
This appointment follows years of experience in the industry. During her time at NEI, she has been responsible for government affairs, strategic planning and policy, suppliers and international programs and nuclear generation and communication divisions. Previous to this position, she was a senior VP of Exelon's Northeast operations and acting CEO and CNO of Constellation Energy.
She has served on different boards throughout her career. She currently is a member of the Institute of Nuclear Power Options Training Academy Council and the Future of Learning team. Furthermore, she served on the U.S. nuclear power industry's Fukushima Steering Committee that addressed the current state of nuclear energy following the 2011 power plant accident in Japan.
Korsnick is also an active alum of the University of Maryland. Last year, she was featured in the University of Maryland Energy Research Center's (UMERC) Transforming Energy Lecture Series for her talk titled "Nuclear Energy's Vital Role in America's Diverse Electricity System," and Korsnick currently serves as a member of the Department of Mechanical Engineering Visiting Committee. She will begin her tenure effective January 1, 2017, succeeding current NEI President Marvin Fertel.
Published October 19, 2016