Alumni Wins 2019 Extreme Mechanics Letters Young Investigator Award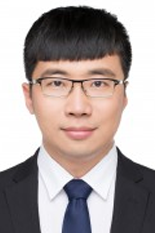 Mechanical engineering alumni Dr. Zheng Jia (Ph.D. '14) was recognized with the 2019 Extreme Mechanics Letters (EML) Young Investigator Award. Jia was awarded for his paper "Nanoscale silicon-based actuators with extremely large actuation strain and extremely low driving voltage" during the Elsevier ceremony held at Boston on Dec. 2, 2019.
During his time at the University of Maryland, Jia was honored with the 2014 UMD Distinguished Dissertation Award and was the sole recipient across campus in the area of engineering, physical sciences and mathematics. After working as a postdoctoral fellow in Northwestern University and Johns Hopkins University, he joined the faculty of the Department of Engineering Mechanics at Zhejiang University in China as a tenure-track assistant professor in 2017.
Jia's research interests are in the broad area of mechanics of soft materials, mechanics of energy materials, mechanics of flexible electronics, and mechanics of biomaterials, and he has published more than 20 papers in the field.
The 5th Extreme Mechanics Letters (EML) Young Investigator Award is provided by Elsevier to honor the best paper by a young scientist which has been published in volumes 13-22 EML from 2018 to 2019.
Published December 11, 2019