Armstrong Co-Edits New Royal Society Philosophical Transactions Themed Journal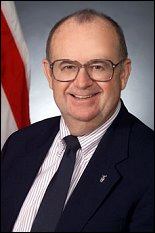 Department of Mechanical Engineering Professor Emeritus Ronald Armstrong co-edits new Royal Society Philosophical Transactions themed edition entitled "Fracturing across the Multi-scales of Diverse Materials."
Royal Society Philosophical Transactions series are themed journal issues spanning the physical, mathematical and engineering sciences. Issues are based either on the internationally acclaimed Royal Society Discussion Meetings or are invtation only, stand-alone topics commissioned by the journal or proposed by the guest editors.
Armstrong, along with fellow colleagues Professor Stephen D. Antolovich, Dr. John R. Griffiths and Professor John F. Knott, spent the last year collaborating on the fracturing featured work scheduled to be published February 23, 2015.
Antolovich is a recent emeritus professor from both Georgia Institute of Technology's School of Materials Science and Engineering and the George W. Woodruff School of Mechanical Engineering, and Washington State University's School of Mechanical and Materials Engineering.
Griffiths is Honorary Fellow at the Commonwealth Scientific and Industrial Research Organization's (CSIRO) Manufacturing Flagship in Brisbane, Queensland, Australia.
Knott, Order of the British Empire and Fellow of the Royal Society, is a recently retired professor from the University of Birmingham's School of Metallurgy and Materials located in Edgbaston, Birmingham, United Kingdom. He is also a retired editor from the United Kingdom's Institute of Materials, Minerals and Mining's publication Materials Science and Technology (Maney Publishing).
According to the publisher's description, "everyone has to deal with fracturing of materials at one level or another, beginning from normal household chores and extending to the largest scale of observations reported for catastrophic events occurring on a geological scale or even to events in outer space."
This special edition themed issue features technical articles that "provide a flavor of the spectrum of size scales at which fracturing occurs in a wide diversity of materials --- from 'fracking' oil extraction and earth moving to laboratory testing of rock material and the hardness of tooth enamel."
Armstrong received his Ph.D. in Metallurgical Engineering from the University of Carnegie-Mellon in 1958. His professional areas of interest include strength and structure of materials, dislocation modeling, crystallography, x-ray diffraction topography, single crystal/polycrystal deformation/fracturing, explosive crystals, dynamic plasticity, fracture toughness, hardness testing, prosthetic devices and electronic materials.
Among Armstrong's academic honors and awards are: the 1962 American Institute of Mining, Metallurgical, and Petroleum Engineers (AIME) Robert Lansing Hardy Gold Medal; Who's Who in America, 1982-89; and Symposium in Honor of Professor Ronald W. Armstrong, "Dynamic Deformation: Constitutive Modeling, Grain Size, and Other Effects." He is also a Fellow of the American Society of Metals.
Armstrong's non-academic achievements include Senior Scientist for the Energetic Materials Branch, Munitions Directorate from 2000-2003 and Founding Director of the Center for Energetic Concepts Development, Naval Surface Warfare Center from 1998-2000.
Published February 13, 2015