CALCE Partner Company Wins 2013 MD Incubator Company of the Year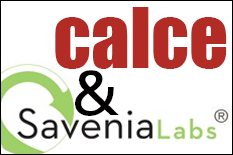 University of Maryland Center for Advanced Life Cycle Engineering (CALCE) industry partner Savenia Labs, based in Bethesda, Maryland, has recently been named the 2013 State of Maryland Incubator Company of the Year in the Energy/Environmental Category. Savenia provides energy and environmental impact ratings for popular appliances and devices to help individuals and businesses make better and more informed purchasing decisions.
Savenia and CALCE have worked together since 2010 on advanced testing for energy consumption and efficiency that bring unique energy ratings to consumers of small appliances such as coffee makers, toaster ovens and microwave ovens.
"We highly value our partnership with UMD and CALCE, which has enabled us to develop our unique and powerful energy ratings platform very quickly to serve the biggest sellers (retailers) and the biggest buyers (enterprise) of these products," said John Jabara, founder of Savenia Labs.
"It has been great to work with Savenia from the outset, and bring the significant resources of CALCE to a Maryland-based start-up with global aspirations in an important endeavor that can have positive impacts on the environment," said Dr. Diganta Das of CALCE. "We congratulate Savenia on the award and look forward to their future success."
Savenia and CALCE been featured by several media outlets, including the Washington Post and NBC4 (Washington, D.C.).
For more information on CALCE, visit their website.
For more information on Savenia Labs, visit their website.
Published August 20, 2013