Camille Levine Wins DOE NEUP Fellowship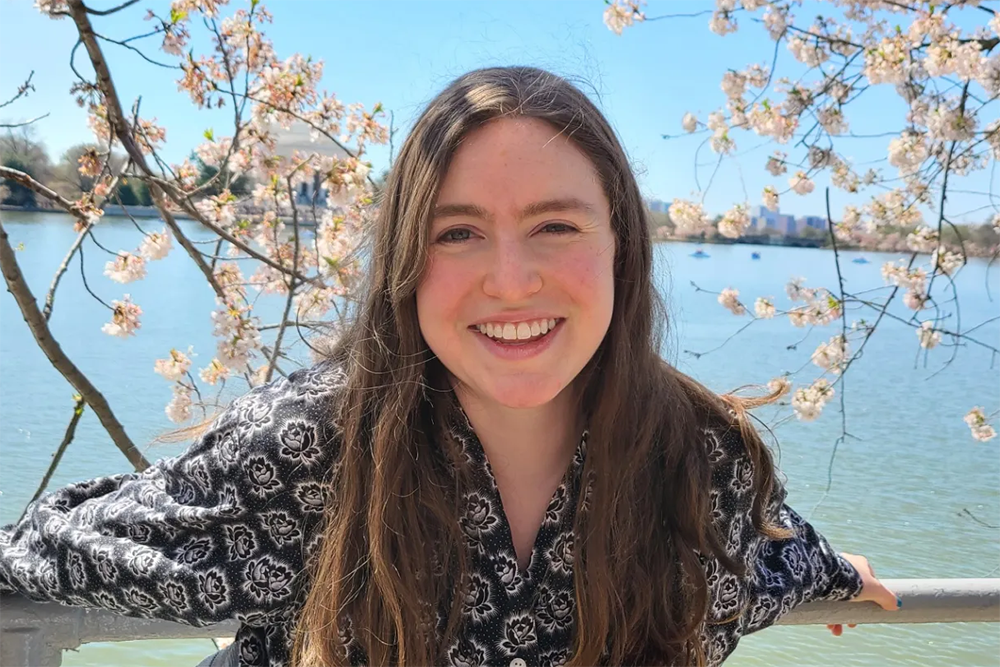 UMD reliability engineering doctoral student Camille Levine has been selected for a highly competitive fellowship offered by the Department of Energy Office of Nuclear Energy's Nuclear Energy University Program (DOE NEUP) with the goal of recognizing and supporting future leaders in the nuclear energy field.

Levine completed her undergraduate degree in mechanical engineering at UMD in 2021 and has since embarked on her PhD in reliability engineering, one of two doctoral degree programs offered by the UMD mechanical engineering department. She is among only 28 students across the United States to receive a DOE NEUP University Nuclear Leadership Program Fellowship, which provides three years of funding for graduate studies, valued at $161,000.

The fellowships recognize "the next generation of leaders who will research innovative nuclear energy solutions to today's climate challenges and help the United States meet the Biden Administration's ambitious goals of 100 percent clean electricity by 2035, and net-zero carbon emissions by 2050," according to the DOE.
The award will provide valuable support as Levine studies new approaches to human reliability analysis in the context of nuclear energy–an interest that she has pursued since participating in summer internships and a coop program at the NRC during her junior and senior years. In those roles, she helped to conduct human reliability analyses using the Integrated Human Analysis Event Analysis System (IDHEAS) and helped build an internal repository of human reliability guidance.

Today, she continues her focus on human reliability analysis as part of a larger endeavor. Several human reliability analysis-related projects are underway in UMD mechanical engineering associate professor Katrina Groth's lab, including one where Levine is defining the models of dependency relationships between the causal factors that influence human failures in engineering systems, such as nuclear power plants. Levine is also working on a second project where she is exploring how HRA fits into the probabilistic risk assessments of external hazards at nuclear power plants.
"We start with task analysis," she said. "We list all the things that the human-machine team has to do, and all the ways that it could result in a negative outcome for the power plant. And then we apply performance-influencing factors: is the human stressed? Is there enough time? Things like that. We can then map these out using a Bayesian network in order to show which items are most likely to cause human errors that impact the system."
Levine said she is "profoundly grateful" for the NEUP fellowship.
"It's great to receive this acknowledgement from the DOE of the hard work I've put into this project so far," she said. "I feel that this opportunity is starting me on the career trajectory that I want."
Groth, who is also associate director for research at UMD's Center for Risk and Reliability , said Levine exemplifies the kind of talent and drive that both CRR and the NEUP program seek to nurture.
"Camille is unquestionably going to make a big impact on the future of energy and will continue to make the department proud," Groth said.
Published April 25, 2022