Das Receives SMTA "Member of Technical Distinction" Award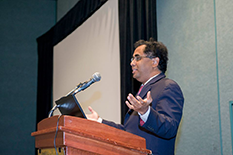 The Surface Mount Technology Association (SMTA) recognized Diganta Das, a member of Mechanical Engineering's Center for Advanced Life Cycle Engineering (CALCE), with their International "Member of Technical Distinction" award for his tireless contributions to the organization. His efforts included organizing the first ever CALCE/SMTA conference on counterfeit electronics in 2008 and his continued leadership in ten subsequent successful conferences.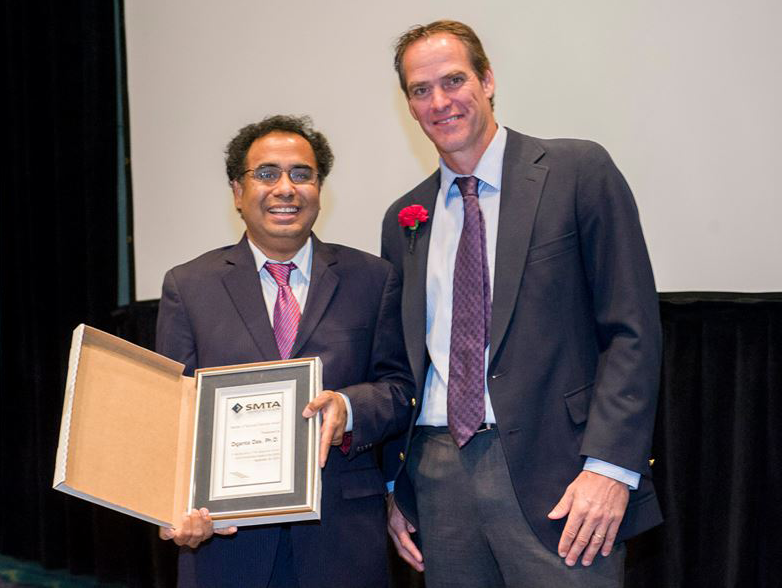 Diganta, who is also a University of Maryland alumnus, has published more than 75 articles and has presented his research at international conferences and workshops. His research interests include electronic parts supply chain, counterfeit electronics avoidance and detection, light emitting diode failure mechanisms, cooling systems in telecommunications infrastructure and their impact on reliability, and power electronics reliability. In addition, he is an Associate Editor of the Elsevier Journal Microelectronics, and leads CALCE's Educational Outreach to develop inter-organizational agreements on joint educational programs, training and internship programs and professional development. His work with many domestic and international organizations helps raise the profile of the department and the center. At this moment, he is co-organizer of two international conferences in Sweden and in India.
SMTA is an international network of professionals who build skills, share practical experience and develop solutions in electronic assembly technologies, including microsystems, emerging technologies and related business operations.
For more information on Das or SMTA, please visit their websites.
Published November 17, 2014