CEEE Establishes New FuelWorks Research Consortium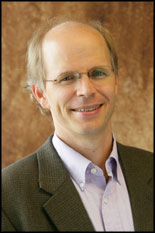 Led by Prof. Greg Jackson, the new Center for Environmental Energy Engineering (CEEE) FuelWorks Consortium has been established to address key issues in pre-competitive research to overcome barriers to the development of cost-effective, energy efficient fuel processors to make high quality H2 for fuel cell systems.  Building on years of fuel cell system research and development at College Park, projects for the FuelWorks Consortium have been identified, and with seed money from founding member Ballard Power Systems, projects with an initial focus on producing high-purity H2 from readily available hydrocarbon fuels for PEM fuel cell systems have been ongoing.
For more details visit: Fuelworks Consortia.
Published November 28, 2011