Establishing Success for Future Terps
A good education can lay the foundation for a lifetime of success, and many University of Maryland (UMD) alumni point to their time, education and experiences at Maryland as being a cornerstone of long and fruitful careers.
"My [UMD] Mechanical Engineering degree enabled a wealth of work and life experiences, and for that I am truly grateful," said Mark Kutchi ('82). "My ME degree allowed me to see the world and work on exciting projects throughout the U.S., Canada, Europe, Africa, and Asia."
Kutchi and others are expressing their gratitude through generous first-time gifts that will help pave the way for tomorrow's students to create their own opportunities, innovations, and lifelong experiences.
Sean and Sarah Durbin Endowed Scholarship in Mechanical Engineering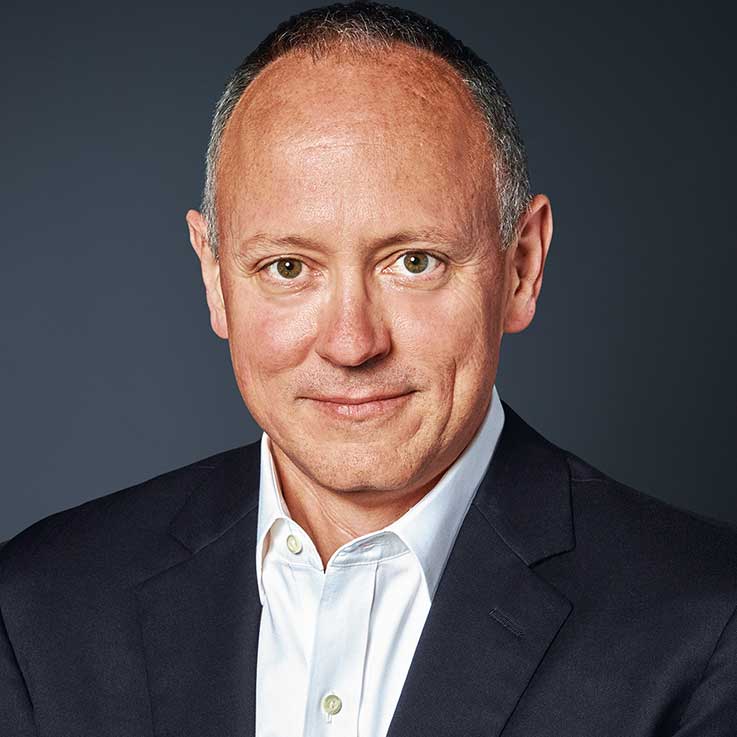 A native of Washington, D.C., Sean Durbin ('93) is part of an extended family of 11 Terps spanning three generations. His wife Sarah and their two sons also attended UMD, and Durbin values the versatility and solid foundation that his mechanical engineering degree provided in "learning how to learn."
"This merit-based scholarship is established with the hope that it will help strengthen the talent pipeline of mechanical engineers with technical skills and global perspectives," explained Durbin, who is currently the Executive Vice President of Europe, Middle East, and Africa (EMEA) for Linde, a global industrial gas and engineering company.
Durbin made his career at Linde, starting as a co-op student in 1990 when it was Praxair. He went on to live and work in North America, Europe, and Asia, holding positions in operations, engineering, project management, business development and business management.
"It is a privilege to assist and reward students with strong potential in mechanical engineering."
Mark Kutchi Endowed Scholarship in Mechanical Engineering
"Setting goals, hard work, determination, truth, honesty and remembering to have fun helped me complete my degree and set me up for numerous successful mechanical engineering career opportunities," said first-time donor Mark Kutchi ('82), an engineer with the U.S. General Services Administration.
Kutchi's endowed scholarship, to be established through a bequest commitment from his estate, will provide need-based support for students in Mechanical Engineering with a preference for students coming to UMD from Prince George's County and the state.
"I hope this scholarship can provide deserving students assistance in achieving their mechanical engineering degree and enable a wide range of exciting career opportunities and life experiences as my degree provided for me."
The Marvin Roush Fellowship in Risk and Reliability
Professor Emeritus of Reliability Engineering Dr. Marvin Roush was the driving force behind the establishment of the department's Center for Risk and Reliability (CRR) and its original core curriculum.
Since 1991, CRR has trained more than 470 reliability engineers, and in celebrating the impact and pioneering work of Dr. Roush, the Marvin Roush Fellowship was established in 2013 to support graduate students pursuing reliability engineering.
Through the contributions of more than 50 alumni and friends, over $100,000 has been raised for merit-based support.
"This fellowship pays tribute to Dr. Roush's incredible legacy and fortitude in starting this Center. It will help support the next generation of reliability engineers," said Dr. Mohammad Modarres, Director of CRR, "And we're looking forward to announcing the first award recipient in the fall of 2021."
Through the generous support of alumni like the Durbin and Kutchi, and contributors to the Marvin Roush Fellowship, the next generation of Maryland engineering students can realize their own dreams and pathways to successful careers.
During the 2020-2021 academic year, the Department of Mechanical Engineering received an unprecedented level of support from alumni. Through three new Maryland Promise Scholarships, more than $250,000 in newly-established scholarship and fellowship endowments, and multiple other contributions to existing student activities, Terps are ensuring that even in the most uncertain of times, our community is resilient, and will continue to provide support for future Terp engineers.
Published June 4, 2021