Hayes Takes Second in Northrup Grumman AI Challenge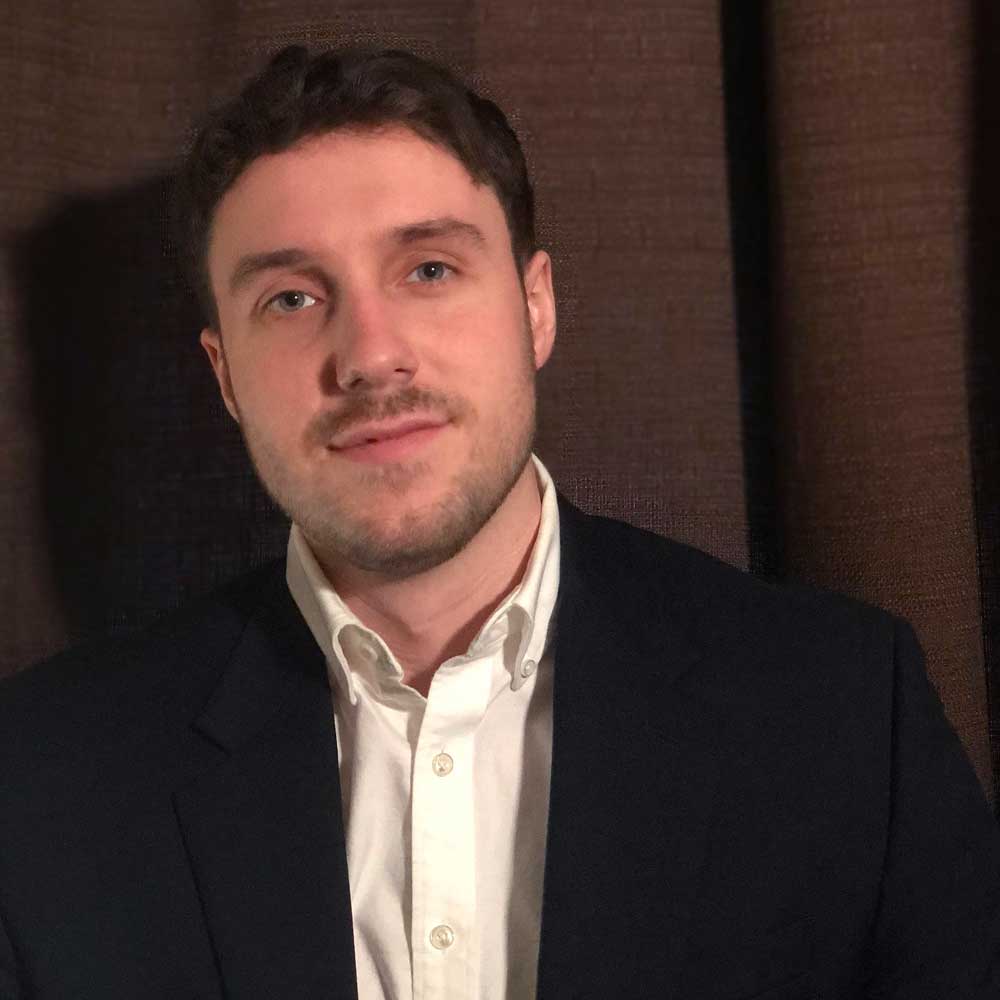 Mechanical Engineering Senior Kevin Hayes took second place in the fall 2021 Northrop Grumman Mission Systems Innovation Challenge: Multiple Maritime Target Optical Tracking hosted by the Maryland Technology Enterprise Institute (MTECH). In a competition aimed at teams of two to four students, Hayes was the only one-man project team to place.
"I decided to join the AI competition because I have a deep fascination with artificial intelligence, and the statistical frameworks that underly it," said Hayes. "It also sounded like fun, and I don't get to do enough computer vision work."
The Northrop Grumman AI Challenge is a multiple target optical tracking challenge, including image occlusions and reflections, as well as multiple angles of a detected target.
According to Hayes, teams were given video recordings with multiple civilian vessels, warships, aircraft carriers, and submarines as well as various other entities and tasked with using machine learning to correctly classify each vessel and accurately track them all throughout the video.
"I am incredibly thankful to all of my professors, in particular, Dr. Fuge and Dr. Lynzinski for their Machine Learning courses."
"Applications for this are very important to keep civilians safe," added Hayes. "My future research goals are to apply statistical learning in novel ways."
Hayes approach to the challenge was to use state the art techniques implemented in a python application to overcome some of the inherent limitations of Convolutional Neural Networks, scoring the highest on viewing angles and conditions that can make objects seemingly disappear.
Hayes is currently a research assistant in Professor Peter Chung's Laboratory for Computational Research in Science and Technology (CRSTLab) where he works on projects centered on Semantic Natural Language Processing. In addition, he also works on COVID aerosol transmission studies as an engineer in Professor Don DeVoe's MEMS and Microfluidics Laboratory (MML).
"I really didn't think I would win a prize!" said Hayes. "I am incredibly thankful to all of my professors, in particular, Dr. Fuge and Dr. Lynzinski for their Machine Learning courses."
Published December 8, 2021