Kiger Named Clark School Associate Dean of Undergraduate Affairs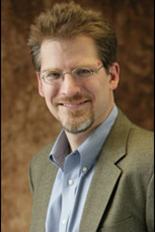 Professor Ken Kiger recently assumed a new role as Associate Dean of Undergraduate Affairs in the Clark School. Dr. Kiger brings a career focused on scholarship and excellence in undergraduate education to this position. He was a founding member of the Keystone program that started in 2006. As a Keystone Professor, he helped revise ENES100 and ENES221, and establish practices for coordinated and collaborative teaching that have been a hallmark of the program. Since 1999, he has served on the Undergraduate Committee for the Department of Mechanical Engineering, and in 2012, he became the Director for Undergraduate Studies of Mechanical Engineering. In this capacity, he led and facilitated curricular changes in core and elective courses in areas such as computing, design, and fluid mechanics. He led the recent ABET efforts in the unit, and was a part of the previous ABET efforts as well.
The Mechanical Engineering program accounts for nearly 25 percent of the undergraduate student population and a major portion of the degrees awarded by the College. Dr. Kiger has helped the program continually improve in quality while addressing the challenge of a sustained enrollment growth of nearly 200 percent. As a nationally ranked program, the department made consistent gains, moving most recently to number 16 overall and one of the top 10 public programs out of nearly 200 programs in the US News and World Report Rankings.
Outside the unit, Dr. Kiger has served on the joint EngineeringâMathematics revision committee to help improve how mathematics is taught with a perspective to better serve engineering students, and served on the College of Engineering Strategic Planning Committee to develop the multi-year plan for undergraduate education within the College.
As recognition of Dr. Kiger's sustained excellence and commitment to instructional and mentoring activities, he was awarded the USM Board of Regents Faculty Award for Teaching, the Poole and Kent Senior Faculty Teaching Award and was named as a Philip Merrill Presidential Scholar Mentor.
Dr. Kiger is a Professor of Mechanical Engineering, having earned a B.S. (Aerospace Engineering) from the University of Southern California, and a Ph.D. (Applied Mechanics) from the University of California, San Diego. His research is in the area of experimental fluid mechanics, with special focus on multiphase turbulent flows and bio-fluid mechanics. He is the recipient of the National Science Foundation CAREER award and has served as the Associate Editor for Experimental Thermal and Fluid Sciences. He is a member of the of the Burger's Program for Fluid Dynamics, and serves on the Advisory Board.
Published November 4, 2018