Bruck Named Clark School Associate Dean for Faculty Affairs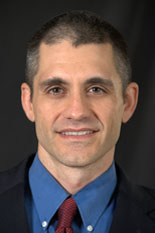 Professor Hugh Bruck was recently named Associate Dean for Faculty Affairs in the Clark School. Dr. Bruck brings exceptional experience to his new role as Associate Dean for Faculty Affairs. During his eight years as Director of Graduate Studies and six years as Associate Chair for Academic Affairs in the Mechanical Engineering Department, the undergraduate enrollment increased by nearly 200 percent, enrollment in the Master of Engineering programs increased by 300 percent, and the department's U.S. News & World Report rankings reached all-time highs of 16 for both the Undergraduate and Graduate Programs. Dr. Bruck also led the establishment and growth of a new undergraduate program in Mechanical Engineering at the Southern Maryland Higher Education Center, as well as a new Master of Engineering in Additive Manufacturing. He has been actively involved in promoting faculty and staff within his department, enhancing diversity, and has served as chair on university committees developing policies that have impacted faculty-student relations and the administration of fellowships. In addition, Dr. Bruck maintained highly visible research programs in Digital Image Correlation and robotics, and was recognized by the university for his outstanding research and teaching with the Distinguished Scholar-Teacher Award.
Dr. Bruck is a Professor of Mechanical Engineering. He has a B.S. and M.S. degree in Mechanical Engineering from the University of South Carolina and a Ph.D. degree in Materials Science from Caltech. He is an internationally recognized researcher in the fields of experimental mechanics and composite materials. He spent a year as a Fulbright Scholar at Tel Aviv University in Israel, and was named a NSF Promise Outstanding Faculty Mentor. He is also a Fellow of the Society for Experimental Mechanics and the American Society of Mechanical Engineers, a recipient of the ONR Young Investigator Award, and a former associate editor of the journal Experimental Mechanics.
Published November 4, 2018