Sara Honarvar Awarded Amazon Lab126 Fellowship for Second Year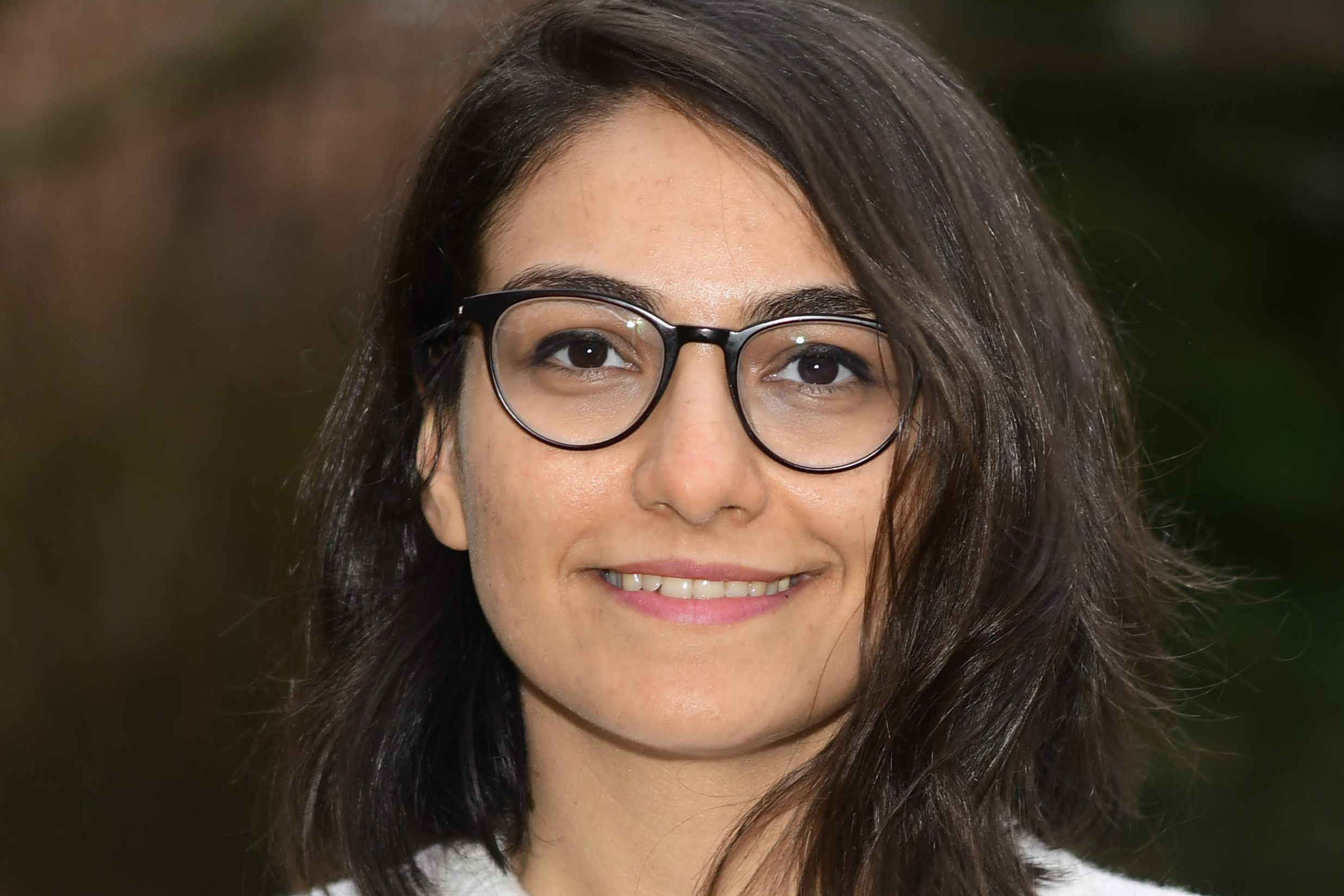 Can the way humans collaborate in performing tasks be used to model interactive behavior involving humans and robots? Sara Honarvar, a third-year PhD student, is exploring that question in her research.
And a fellowship from Amazon Lab126 is providing valuable support for her work.
Honarvar, who is completing her doctoral thesis under the guidance of advisor Yancy Diaz-Mercado, was chosen last year for the first round of fellowships granted under the newly-inaugurated Maryland Robotics Center Amazon Lab126 Diversity in Robotics and AI Fellowship Program.
Now she has been tapped to receive the fellowship—which aims to foster greater diversity in fields such as robotics—for a second year.
"I have a background in biomechanics and neuromechanics and did my master's research on how people collaborate with each other in performing various tasks, such as lifting a heavy object," Honarvar said. "For my doctoral thesis, I had the idea of modelling such collaboration in a way that can be applied to robots for facilitating safe and reliable human-robot interaction."

"The Amazon Lab126 Fellowship has helped me refine my idea and focus on bringing human-robot interactions in more complex scenarios such as autonomous robot navigation in crowded environments," she said. "The fellowship will help me achieve my research objectives."
Dr. Diaz-Mercado, Honarvar's advisor, said her research is already having an impact on the robotics field.
"I am very happy that Sara's hard work has earned her the recognition of the prestigious Amazon Lab 126 Fellowship," he said. "Her unique background allows her to draw insight from neuroscience, biomechanics, and controls to reason about how robots could interact with people more effectively. She is already making breakthrough contributions to an area of robotics research that is becoming increasingly important as more robots are deployed in everyday settings."
Established in September 2020, the fellowship provides merit-based support for PhD students in robotics who are involved in the cutting edge research in the general areas of advances in mobile robotics, robot motion planning, computer vision, pedestrian tracking, and machine learning. The fellowship recipients may be invited for a summer internship at Lab126.
In addition to facilitating her work, Honarvar says receiving the fellowship has also inspired her by connecting her with other female roboticists in a field that has long been lacking in gender diversity.
"Through this fellowship, I've had the opportunity to engage with inspiring women in the field, women who are passionate about fostering diversity and inclusion," Honarvar said. "Women have historically been underrepresented in robotics and engineering—though fortunately the trend is changing!"
"I've gained a lot through meeting these women, and hope I can do the same for others in the future," she said.
Published September 27, 2021