Srebric Named Margaret G. and Frederick H. Kohloss Chair in Mechanical Engineering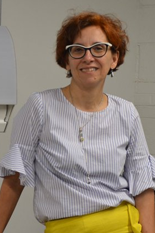 Professor Jelena Srebric has been selected as the inaugural Margaret G. and Frederick H. Kohloss Chair in the Department of Mechanical Engineering. Established through a generous gift from Margaret and Frederick Kohloss (B.S. '43), this endowed chair recognizes a faculty member who has not only made significant contributions in their field, but has also demonstrated entrepreneurial efforts and leadership in engineering beyond their field, and provides significant financial support for both research and education endeavors.
Srebric is Director of the University of Maryland's (UMD) Center for Sustainability in the Built Environment (CITY@UMD), which she helped establish with the mission to revolutionize the physical infrastructure systems in cities. Through the center, she manages and directly supervises research activities for approximately $1.2 million annually in externally funded projects. Her team includes seven graduate students and seven undergraduate students in addition to one post-doc and one associate research faculty.
Through her work in CITY@UMD, Srebric is not only at the forefront of research aimed at improving multi-scale modeling of built infrastructure to provide reliable assessments of how these systems affect occupant populations, energy consumption and associated CO2 emissions.

Most recently, some of her work has addressed critical issues arising from the COVID-19 pandemic such as airborne infection risk scenarios in airplane, bus and classrooms as well as by singers and musicians through their instruments and voices. Through those efforts, Srebric's and CITY@UMD's work has been featured in numerous national media outlets from The New York Times to the Today Show.

Beyond research, Srebric also develops and teaches new courses related to energy in infrastructure. The CITY@UMD currently lists 15 recommended courses from across three colleges, including five in engineering.

The American Society of Heating, Refrigerating and Air-Conditioning Engineers (ASHRAE) has recognized Srebric's work with two research and four paper awards. The International Academy of Indoor Air Sciences awarded her the Yaglou Award in 2005 for her work on indoor air quality, and most recently, the University of Maryland Board of Regents awarded her their top honors with a 2020 USM Board of Regents Faculty Award for Excellence in Innovation.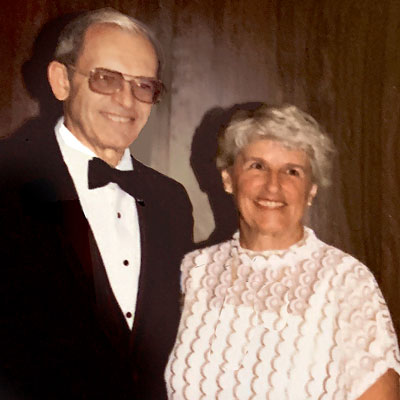 Kohloss started his own business, Frederick H. Kohloss & Associates, Inc. in 1957, designing HVAC, plumbing and electrical infrastructure for clients from architects to the military. He served as ASHRAE president and volunteered on standards committees throughout his career. Beyond the main office in Honolulu, the company had branches around the Pacific and the mainland USA before being sold to Lincoln Scott in Australia in 1991.

The Kohloss family members are very pleased with Professor Srebric's selection.


Published September 27, 2021