Sarah Noland Receives Women in Engineering Leadership Award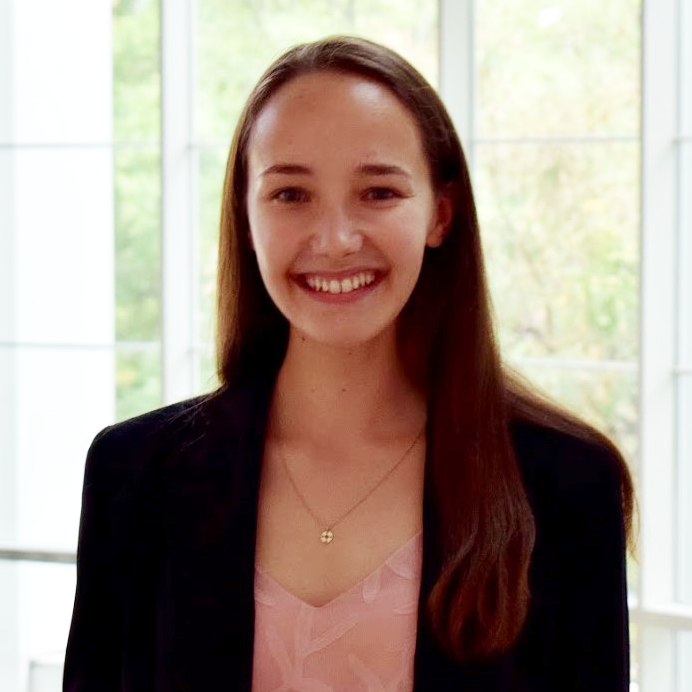 Department of Mechanical Engineering junior Sarah Noland was recognized with the 2021 A. James Clark School of Engineering Women in Leadership Award during the May 5 Clark School Honors and Awards Ceremony.
The Clark School Women in Engineering Leadership Award is presented to the engineering student who has demonstrated leadership, engagement, and impact to Women in Engineering Program initiatives and student organizations.
Noland is a member of both QUEST (Quality Enhancement Systems and Teams) Honors and University Honors programs and is a proud Clark School Ambassador. She was a leader in the Flexus & Virtus Living and Learning Community and has mentored several students through Society of Women Engineers (SWE) and the Women in Engineering Peer Mentoring Program.
She currently serves as president of SWE and will be the chair of the Women in Engineering Student Advisory Board in fall 2021. Through SWE, she facilitated support systems for women in engineering and engaged students in community building and professional development opportunities. This summer, Noland plans to intern for Deloitte GPS consulting.
Congratulations Sarah!
Published May 5, 2021