Sharma Elected to National Academy of Engineering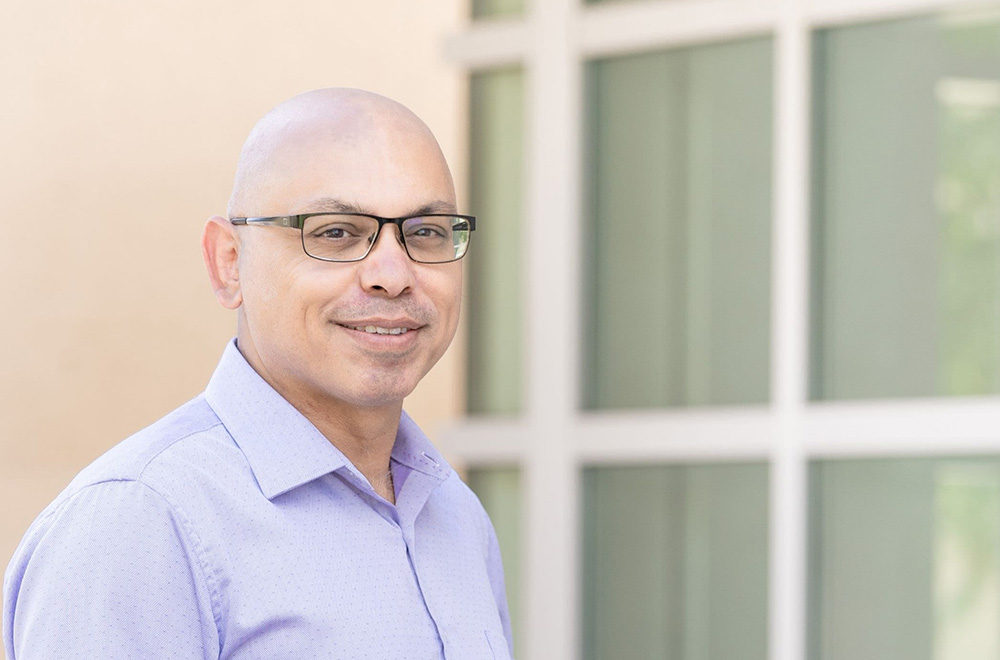 University of Houston (UH) mechanical engineering department chair Pradeep Sharma, whose work has helped uncover new ways to generate electricity from materials, has been recognized for his achievement with one of the most prestigious honors available to engineers: election to the National Academy of Engineering (NAE).
A University of Maryland graduate (M.S., Ph.D. '00), Sharma is among 111 new members and 22 international members announced by the NAE in February. "This is very, very meaningful because it is the highest honor an engineer can receive," Sharma said in a news release published by UH.
Bala Balachandran, Minta Martin Professor at Maryland Engineering and chair of the UMD mechanical engineering department, congratulated Sharma on his NAE election and described his work as "ground breaking."
"The discoveries made by Dr. Sharma and his students offer, among other things, the potential to transform soft robotics through the use of flexoelectricity in artificial muscle engineering," Balachandran said.
In electing him to the NAE, the organization recognized Sharma for establishing the study of flexoelectricity, a property of dielectric materials in which strain induces spontaneous electrical polarization. As with piezoelectric materials, the property can be used to transform mechanical forces into electricity, and thus can be used both for energy generation and harvesting.
"Nature has provided us very few piezoelectric materials even though their applications in energy harvesting and in making sensors is very important. What we did was use theory to design materials that perform like piezoelectric ones, so that they can create electricity," Sharma said.
NAE members are chosen for their outstanding contributions to "engineering research, practice, or education and to the pioneering of new and developing fields of technology, according to the organization. At UMD, NAE members in the mechanical engineering department include Jeong H. Kim; C. D. Mote, Jr., NAE president emeritus and former president of UMD; James Dally; Millard Firebaugh; and Eugenia Kalnay.
Sharma joined the UH department of mechanical engineering, part of the Cullen College of Engineering, in 2004 and is currently M.D. Anderson Professor. He has served as department chair since 2012.
Published March 9, 2022