Sochol Promoted to Associate Professor with Tenure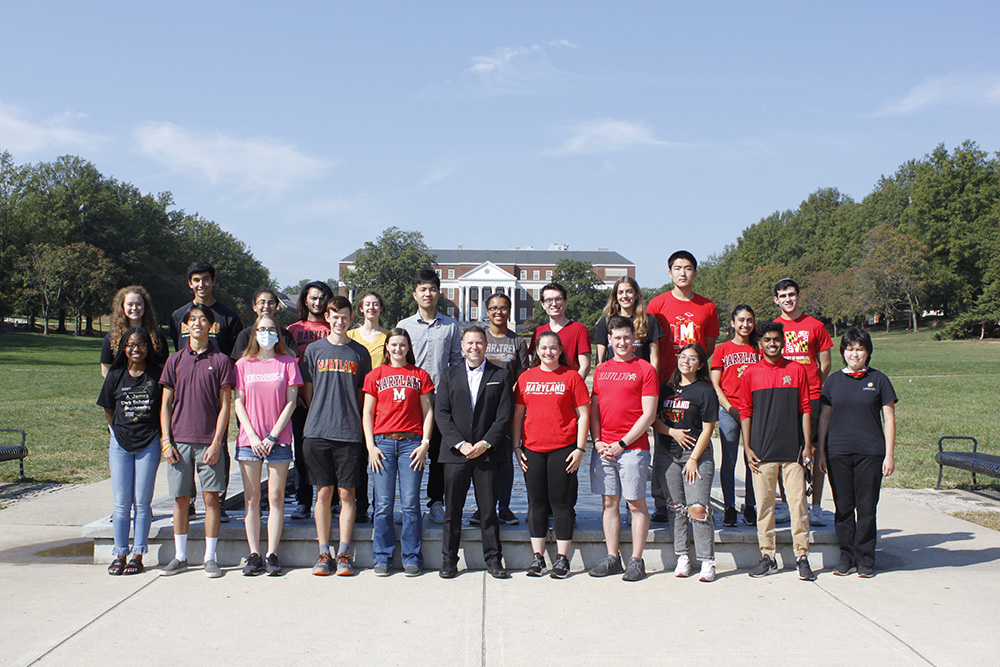 The University of Maryland's (UMD) mechanical engineering (ME) department congratulates Ryan Sochol on his promotion to the rank of Associate Professor with Tenure, approved by UMD President Darryll J. Pines.
Sochol joined the ME department in August 2015 after finishing his post-doctoral training at the Harvard-MIT Division of Health Sciences & Technology, Harvard Medical School, and Brigham & Women's Hospital. He received his Ph.D. in mechanical engineering from the University of California, Berkeley, in 2011.
Sochol and his Bioinspired Advanced Manufacturing (BAM) Laboratory pioneer micro/nanoscale additive manufacturing or "3D printing" strategies to advance life sciences and biomedical applications and, ultimately, benefit human health and well-being. For example, a Sochol-led team was recently awarded $2.7 million from the National Institutes of Health (NIH) to develop 3D-nanoprinted microcatheters for neurosurgery.
Sochol's honors include receiving the National Science Foundation (NSF) CAREER Award in 2020 and the Institute of Physics (IOP) Journal of Micromechanics and Microengineering Early Career Award in 2021. His group received Institute of Electrical and Electronics Engineers International Conference on Micro Electro Mechanical Systems (IEEE MEMS) Outstanding Paper Awards in both 2019 and 2021 and the Springer Nature Best Paper Award (Runner-Up) in 2022.
Sochol and his lab have garnered international media coverage for their work at the intersection of 3D printing, microfluidic circuitry and soft robotics. In particular, their cover article in Science Advances—which included a 3D-printed soft robotic hand playing Nintendo's "Super Mario Bros."—was featured by Scientific American, CBS News and National Geographic Kids among other news outlets.
Prof. Sochol's Keynote Addess at the 25th International Conference on Miniaturized Systems for Chemistry and Life Sciences (µTAS 2021) in Palm Springs, CA.
"The incredibly supportive and collegial environment of the department, college and UMD at large has been instrumental in allowing my group and I to pursue these exciting and sometimes unusual research directions," said Sochol. "With the foundation we've established during my time as an assistant professor, we're excited to continue creating 3D micro/nanoprinting-enabled strategies for medical applications."
In addition to his appointment in ME, Sochol also serves as a Fischell Institute Fellow with the Robert E. Fischell Institute for Biomedical Devices, an Executive Committee Member of the Maryland Robotics Center, and an Affiliate of both the Fischell Department of Bioengineering and the Institute for Systems Research.
Published July 5, 2022