Spring 2013 Google Cybersecurity Seminar Series Opens With Michael Franz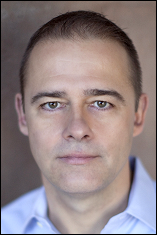 The Google and University of Maryland Cybersecurity Seminar Series will begin its spring seminar series with Dr. Michael Franz, a Professor of Computer Science in the University of California, Irvine's (UCI) Donald Bren School of Information and Computer Sciences, and the director of UCI's Secure Systems and Software Laboratory.
Dr. Franz will speak on Wednesday, February 13th at 5:30 pm in the Kim Engineering Building Lecture Hall, Room 1110. The title of his talk will be "Software Defenses Using Compiler Techniques." Dr. Franz's lab has been investigating compiler-generated software diversity as a defense mechanism against software attacks. Since an attacker has no way of knowing a priori which specific attack will succeed on which specific target, this talk will explore how software defense use of compiler techniques significantly increases the cost of attacks directed at specific targets.
The event is free and open to the campus community and friends in industry, government and non-profit organizations. Registration is required. Guests can register for Dr. Franz's talk here.
The Google and University of Maryland Cybersecurity Seminar Series is organized by the Maryland Cybersecurity Center, a multidisciplinary initiative at the University of Maryland advancing innovative research, education, and technology development in cybersecurity. The Google seminar series features diverse speakers from industry, academia, and government, addressing a broad range of topics related to cybersecurity, including technology, policy, and economics, placing special emphasis on "the human factor" of cybersecurity.
Published January 24, 2013