Bringing Mechanicians Together Through iMechanica.org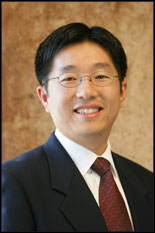 Job postings and invitations to meetings and symposia appear alongside posts highlighting the latest research in mechanics on iMechanica.org, an online community that allows its members to actively participate in discussions and share information with fellow mechanicians.

Associate Professor Teng Li created the site in September 2006 with Zhigang Suo, a professor at Harvard University, to enhance communication in the mechanics field and to pave a way to evolve knowledge of mechanics online. Li encourages registered users to post to the site as a way to help others discover their research or spread the word about an upcoming conference or a job opening.

All registered users have the ability to keep a blog on iMechanica.org, which allows the user to showcase his or her research. The more a mechanician uploads content onto the site and updates his or her blog, the more likely that other users will notice the mechanician's work. Other users can more easily follow the mechanician's work through iMechanica.org by subscribing to that user's RSS feed that informs the user of any updates to the mechanician's blog.

Registered users can also participate in discussions on the site by commenting on posts. This provides opportunities for researchers to obtain feedback and share thoughts on preliminary reports and the latest research in mechanics. Users can add a subject line to their comment, essentially creating a miniature post. The amount of exposure that users can obtain via iMechanica.org is unparalleled to research published in traditional journals. Li's post on the mechanics of flexible electronics in 2007 has been read by 13,000 people and has generated numerous comments.

The number of users continues to rise. The site has grown from 30,000 in January 2012 to more than 36,000 users in November of the same year. These users are active on iMechanica.org, bringing in large numbers of posts and comments. In 2012 the number of posts rose to more than 13,000. There was one of the largest increases in comments in the site's history in 2012, from 18,000 in January 2012 to more than 22,000 cumulative comments.

As the number of users continues to grow, iMechanica has become the primary online platform for mechanicians to share their knowledge and communicate with colleagues from around the world.
Published January 28, 2013