Srebric to Receive 2020 USM Board of Regents Faculty Award for Excellence in Innovation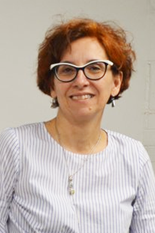 Department of Mechanical Engineering Professor Jelena Srebric has been named the recipient of the 2020 University System of Maryland (USM) Board of Regents (BOR) Faculty Award for Excellence in Innovation. This award is the highest honor that the USM Board of Regents bestows in recognition of exemplary faculty achievement. Each year, the USM BOR announces up to 17 awards in five categories—mentoring, public service, research/scholarship/creative activity, teaching, and innovation.
Srebric is director of the Cluster for SustainabilITY in the Built Environment (CITY@UMD) at the University of Maryland. She manages and directly supervises the research activities for approximately $1.5 million annually in externally funded projects. The focus of Srebric's research group is on multi-­‐scale modeling of built infrastructure to provide a reliable assessment of how these systems affect occupant population, energy consumption, and associated CO2 emissions. These modeling efforts include development of computational tools as well as experimental facilities and sites.
Srebric is the author and co-author of more than a hundred publications. She received two research awards and four paper awards from The American Society of Heating, Refrigerating and Air-Conditioning Engineers (ASHRAE), and the International Academy of Indoor Air Sciences recognized her work on indoor air quality with the 2005 Yaglou Award.
The USM BOR will recognize Srebric during a special breakfast ceremony, as well as during the public session of the full board meeting on Friday, May 1, 2020 at Bowie State University (BSU).
She joins six other mechanical engineering faculty who have been recognized by the USM BOR.
Professor Ken Kiger, BOR Award for Teaching Excellence, 2012
Don DeVoe, BOR Award for Research Excellence, 2013
Mike Ohadi, BOR Award for Excellence in Innovation, 2014
Abhijit Dasguta, BOR Award for Research Excellence, 2015
Jungho Kim, BOR Award for Teaching Excellence, 2016
Miao Yu, BOR Award for Research Excellence, 2019
Learn more about Srebric and her research.
Published March 6, 2020