Elizabeth Childs Lands Knight-Hennessy Scholarship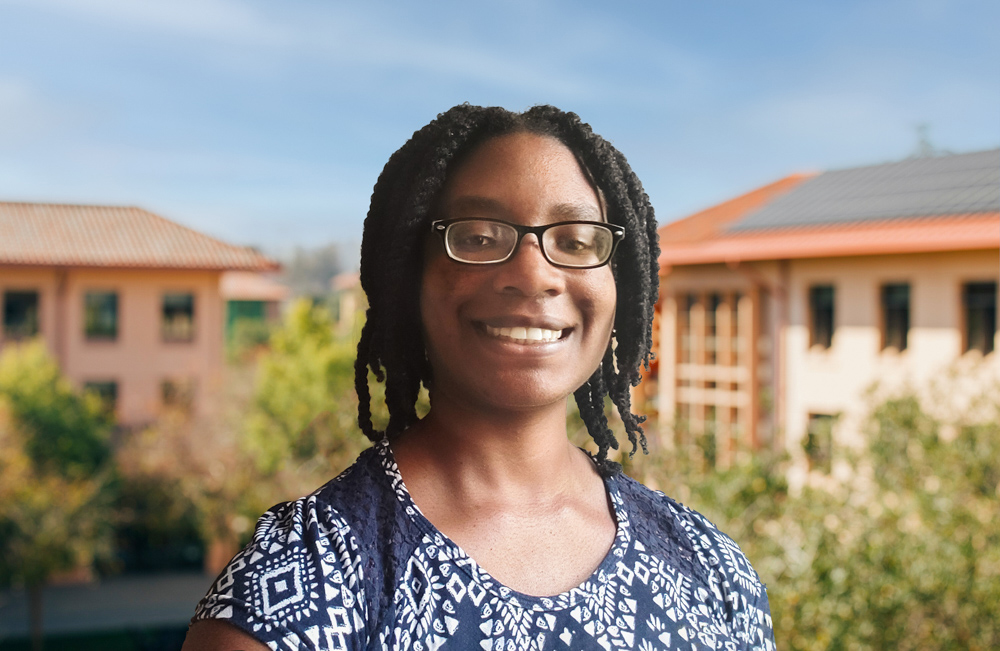 Elizabeth Childs, a graduating mechanical engineering student at the University of Maryland, has been selected as a Knight-Hennessy Scholar by Stanford University. She is one of 76 scholars selected for the 2021 cohort, from an applicant pool of more than 8,000.
"I thank God for this scholarship," Childs said. "As a Knight-Hennessy scholar, I'll have the autonomy I need to conduct research in my area of interest, which is the intersection between augmented reality and haptics."
Childs, whose hometown is Suffolk, VA, is graduating this May with a bachelor's degree in mechanical engineering. She is a Banneker Key Scholar, with a cumulative GPA of 3.98. Starting in the fall, she will pursue a Ph. D. in mechanical engineering at Stanford's School of Engineering.
At UMD, she has worked with mechanical engineering professor Ryan Sochol and computer science professor Dinesh Manocha, among other faculty. Taking a course in bioinspired robotics helped shape her long-term research interests, she said.
"I really liked being able to see something and then create it," Childs said. "In the class, groups were assigned to design and build four-legged robots that were based on some type of animal. Our group chose a newly-discovered flic-flac spider that can somersault through the air."
As an undergraduate, Childs has mentored students in 3D printing research and helped develop a new 3D printing methodology. She published this work as a first author in the peer-reviewed Journal for Microelectromechanical Systems.
In addition, she has developed modular robots for explosive ordnance disposal for Cambodia, co-taught 3D printing to pre-professionals in Cambodia, and co-led science demonstrations in indigenous Ecuadorian schools.
Childs is the second UMD graduate to have been selected for the program; the first was Yousuf Khan (B.S. '18), in 2019.
"Elizabeth set the bar high as an undergraduate, and we know she will go on to even greater accomplishments in the next stage of her academic career," said Bala Balachandran, chair of the UMD Department of Mechanical Engineering. "We are all very excited about the news that she has been selected for the Knight-Hennessy. It's a well-deserved recognition and we wish her continued success."
The mechanical engineering department is part of the A. James Clark School of Engineering at UMD.
Published May 6, 2021