Han PI on New BBI-Funded Research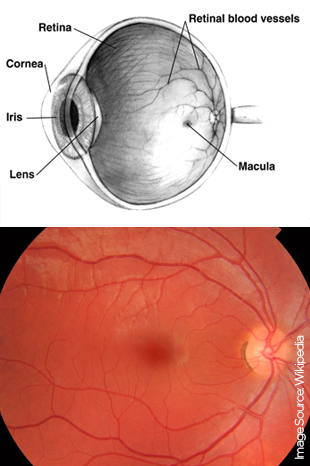 Mechanical Engineering Keystone Professor Bongtae Han is one of the principal investigators on a new project funded by the University of Maryland Brain and Behavior Initiative 2015 Seed Grant award. Han's project was one of five funded out of 13 seed grant proposals received. Teams collaborated widely across campus and included 50 investigators representing 25 disciplines.
Funded project: The retina as a novel biomarker for schizophrenia
Joshua Singer (Biology, CMNS, NACS), Bongtae Han (Mechanical Engineering, ENGR), and Elizabeth Quinlan (Biology, CMNS, NACS)
The goal of this seed grant is to assess a full range of retinal functions and identify those that are the most predictive, prognostic or linearly correlated with the emergence of schizophrenia, and the positive responses to antipsychotics.
The team's research aims to develop a novel, non-invasive and cost-effective assessment of central nervous system (CNS) function in schizophrenia, a common psychiatric illness affecting ~ 1% of the population. They propose that the retina—an accessible part of the nervous system—can be used to evaluate dysfunction in dopaminergic neuromodulation, and is considered the best candidate for detecting the neural basis of schizophrenia.
They believe that retinal functions can be used as a biomarker for the positive, negative and pharmacologically intractable symptoms of schizophrenia.
To do this, the team will assess dark-adapted electroretinograms (ERGs) responses to a range of visual stimuli, and they will study the retinal circuit mechanisms responsible for ERG abnormalities by multi-electrode and single-cell recordings from retinal explants.
To meet their research objectives, the will develop a novel visual stimulation apparatus that can survey a wide range of retinal functions, and the data collection enabled by this seed grant will provide the necessary preliminary data for a subsequent "big idea" proposal to the National Institute of Mental Health (NIMH): testing the rigor, sensitivity and predictive value of retinal functions as a biomarker for schizophrenia.
The team's long-term goal is to then develop objective assessments of nervous system functions to allow predictive diagnosis and evaluation of CNS responses to psycho-pharmacotherapy that are independent of subjective behavioral studies.
| Learn more about University of Maryland's Brain and Behavior Initiative at bbi.umd.edu |
Published April 20, 2016