Michael Pecht Honored by IEEE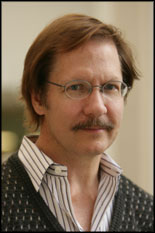 CALCE Director, Prof.
Michael Pecht
, was recently selected as the recipient of the 2010 Exceptional Technical Achievement Award by the IEEE Components Packaging and Manufacturing Technology (CPMT) Society. Pecht will receive the annual award in recognition of over 20 years of contributions to the area of electronics reliability, which includes his development of the field of prognostics for electronics. With prognostics for electronics, Pecht introduced models that enable in-situ assessment of the deviation or degradation of a product from expected normal operating conditions and the prediction of the future state of reliability of that product. Pecht's contributions have been presented through a multitude of invited talks, short courses, articles, book chapters, handbooks and books designed to reach a global audience. The CPMT society will present the Exceptional Technical Achievement Award to Prof. Pecht at the 60th Electronic Components and Technology Conference, to be held June 1-4, 2010, in Las Vegas, NV.
The CPMT Exceptional Technical Achievement Award recognizes individual or group achievement in the fields of components, packaging and manufacturing technology. Award winners receive a monetary award of $2500 USD and a Certificate of Achievement. Winners are selected according to the contribution of a significant invention, technology, product or work that advances progress in CPMT fields of interest.
As a volunteer organization dedicated to advancing the profession of electronics engineering, the IEEE Components, Packaging and Manufacturing Technology (CPMT) Society offers the leading international forum for scientists and engineers engaged in the research, design and development of revolutionary advances in microsystems packaging and manufacture.
For more information about Professor Pecht and his research, please visit the CALCE webpage.
Published April 23, 2010