Srebric, Colleagues Win Best Paper Award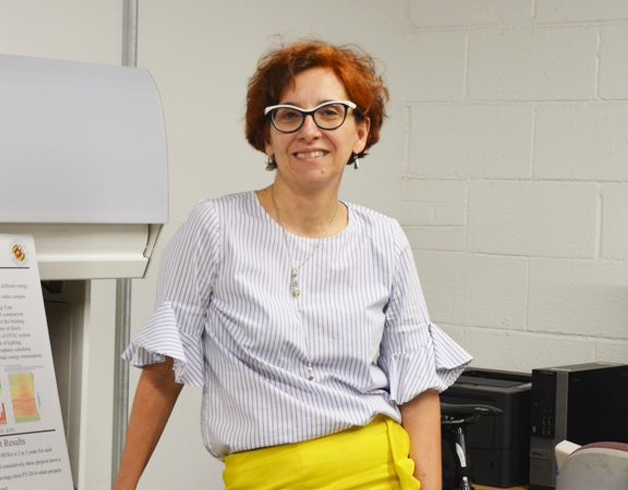 As the COVID-19 pandemic raged, a multi-institutional team of researchers set out to determine how to reduce the risk of airborne transmission during live musical performances. Their work helped spur guidelines used by many high school bands and ensembles as the nation gradually reopened and performers returned to the stage.
A paper detailing the results of this research has now been selected as one of the winners of a 2021-22 Best Paper award by the journal ACS Environmental Au. Jelena Srebric, Margaret G. and Frederick H. Kohloss Chair Professor in Mechanical Engineering at the University of Maryland (UMD), is a paper co-author, along with Donald K. Milton of the UMD School of Public Health (SPH). The lead authors are Tehya Stockman and Shelly Miller of the University of Colorado, Boulder. UMD associate research professor Shengwei Zhu and doctoral student Lingzhen Wang also contributed to the study.
To obtain their findings, the researchers at both universities worked with volunteer musicians, who were primarily undergraduate and graduate students specializing in wind instruments or vocal performance. Aerosol testing spaces were set up at Colorado and also at Srebric's Center for SustainabilITY in the Built Environment (CITY@UMD).
Researchers then used flow visualization and computational fluid dynamics to better understand the different components that can raise the risks of infectious disease during instrumental or vocal performances. They found that musical performances generate highly directional aerosol plumes, and also that these vary greatly depending on the environment and type of instrument–clarinets, for instance, yield concentrations similar to those produced by human singing.
Two national associations—the College Band Directors Association and the National Federation of State High School Associations—joined forces to commission the project, seeing it as essential to bringing back live bands and orchestras to the nation's schools.
"Live music faced an existential threat as a result of the pandemic," Srebric said. "To ensure that musical and theatrical performances could return, in a way that was safe for all involved, we needed to understand the patterns of airborne transmission more precisely. Our research was designed to accomplish this."
An internationally recognized expert on ventilation, Srebric has conducted studies on reducing airborne transmission risks on public transportation and in buildings, and in 2021 designed a mask alternative for use by workers or others who need protection throughout the day. During the 2020 presidential elections, she collaborated with SPH's Milton to propose a system for minimizing COVID-19 risks during the presidential and vice-presidential debates.
The value of the music performance research isn't limited to dealing with COVID-19, she stressed.
"Although the pandemic is now behind us, airborne transmission of infectious diseases is a long-term problem. Our findings, and the best practices they support, will help us in our response to other public health challenges that may arise in the future."
Published April 10, 2023