ME Wins Big at 2011 UMD/GRID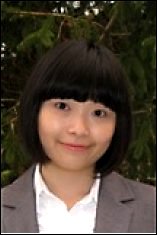 Mechanical Engineering graduate students won big at the 2011 Graduate Research Interaction Day (GRID) held on April 6, 2011. ME graduate students
Aleksandr Gorbashev
and
Fei Chai
were among the top winners in their respective divisions at the event, which brings graduate students together from a number of the University of Maryland's graduate schools to present their research publically.
Sponsored by the UMD Graduate Student Government, GRID is an annual on-campus conference where graduate students from all academic backgrounds are welcome to share their research, engage faculty and peers, and develop presentation skills. A panel of UMD faculty provides feedback to student presenters and judges student presentations and posters, awarding best presentation honors to participants from subject-themed oral and poster presentation sessions. Winners of best presentation and poster awards receive travel grants to participate in out-of-state and international education, research and networking opportunities.
This year's GRID included 18 themed categories from across the academic spectrum, including Technology in the 21st Century and Modeling and Simulation. ME PhD candidate Aleksandr Gorbashev, a student of ME Keystone Professor Chandra Thamire, won first place in the Technology in the 21st Century poster session for his poster, Design of an Automated System for Shaping Paint-Brush Knots. Gorbashev's poster outlined his efforts to develop an automated assembly system to form filament in paintbrush knots as a replacement for the current process, which is completed by hand. ME PhD candidates Zhao Zhang and Fei Chai also joined the list of GRID award winners representing ME. Zhang and Chai received first and second place, respectively, for their submissions to the Modeling and Simulation presentation category. Zhang, a student of ME Professor and Maryland NanoCenter member Teng Li, was awarded first place for his presentation, Carbon Nanotube Initiated Formation of Carbon Nanoscrolls, which details his research into molecular dynamics simulations and the application of these simulations in providing guidelines for fabricating the carbon nanoscrolls (CNSs) that inspire novel nano-device concepts. Chai, a student of Professor Michael Pecht and a research assistant at the Center for Advanced Life Cycle Engineering, received second place for her entry, Impact of Power Cycling on Solder Joint Reliability. Chai discussed her examination of solder interconnect failures and the impact of these mechanisms on the lifespan of electronic products as part of her acclaimed presentation. In addition to Gorbashev, Zhang and Chai's award-winning entries, a number of ME graduate students participated in the poster and presentation sessions for the Technology in the 21st Century, Modeling and Simulation and Pushing the Boundaries of Science themes, receiving positive feedback from peers and faculty alike for their efforts.
ME's presence at this year's GRID reflects the department's commitment to not only developing students who will become the future of mechanical engineering research and instruction, but preparing those students to engage the world around them. By sharing their research through events like GRID, ME graduate students are gaining skills in presentation and public speaking that will be invaluable as they prepare to traverse the professional landscape. Click here to learn more about UMD GRID, including a list of winners and presenters in all themes.
Published April 28, 2011