Professor Marino di Marzo Retires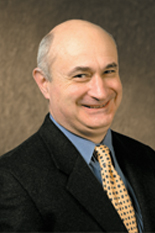 Professor Marino di Marzo retires after nearly 40 years of service to the Departments of Mechanical and Fire Protection Engineering.
Di Marzo received his Dr.-Ing. in chemical engineering from Naples University in 1976 followed by a Ph.D. from Catholic University in 1982. Prior to coming to the University of Maryland, he worked for several years as a project engineer in Rome and as a staff engineer for Daedalean Associates in Maryland. Joining the Department of Mechanical Engineering at the University of Maryland, College Park in 1981, di Marzo started as an instructor, became an Assistant Professor in 1982, Associate Professor in 1987, and then Full Professor in 1998. He served as the Graduate Program Director in Mechanical Engineering and then as the department chair of Fire Protection Engineering for over ten years.
Dr. di Marzo's research expertise covers multiple areas across fire, heat transfer, multi-phase flow, and nuclear safety, and he has worked with undergraduates and graduate students on their design and research projects.
Di Marzo collaborated extensively with the Building and Fire Research Laboratory of the U.S. National Institutes of Standards and Technology and served as a consultant for the U.S. Nuclear Regulatory Commission.
He is a fellow of the American Institute of Chemical Engineers (AICHE), the American Society of Mechanical Engineers, and an honorary member of the Unione Italiana di Thermo-Fluido-Dinamica (UIT). In addition, he received awards such as the Special Act Award of the U.S. Nuclear Regulatory Commission.

Di Marzo's professional memberships include serving as a U.S. Delegate to the International Heat Transfer Assembly, Program Chair at the National Heat Transfer Conference, and Chair of the Heat Transfer and Energy Division of the American Institute of Chemical Engineers. From 2010 to 2018 he has also served as the Clark School client representative responsible for the design and construction of Clark Hall.
The departments wish him all the best in his retirement.
Published November 24, 2020