Adapt and Move Forward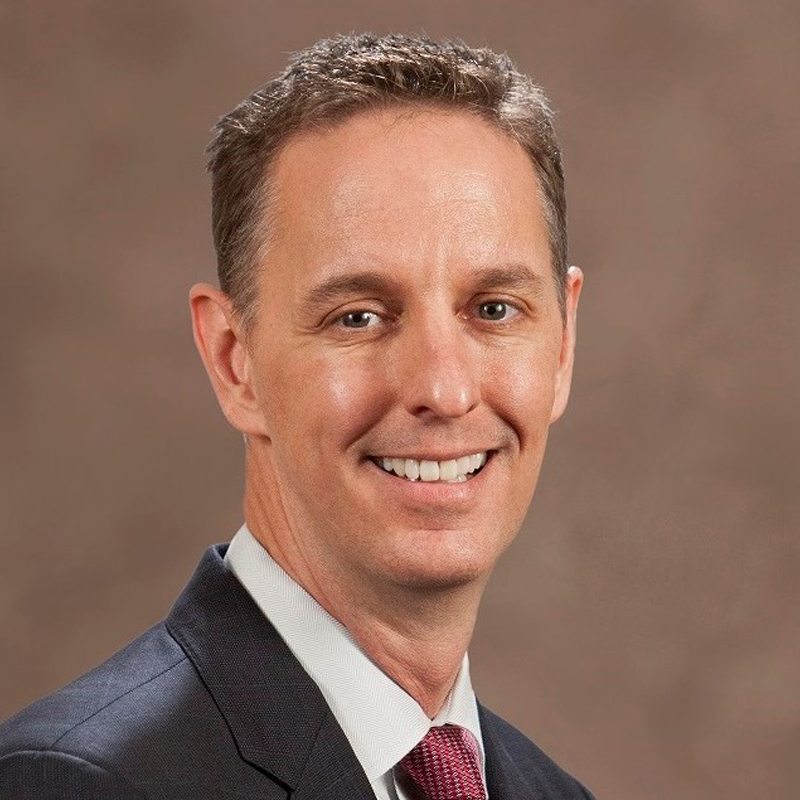 Jay De Veny ('91, mechanical engineering) has always aimed high and far to overcome challenges in the professional world. This year especially, he had to display resilience amidst a sea of constant surprises.
For 18 years, Jay De Veny worked in various roles at AxleTech, a manufacturer and supplier of drivetrain systems and components. For the last six years, De Veny led the Global Engineering team of 150 people. In 2019, AxleTech was acquired by Allison Transmission, and De Veny managed the integration of AxleTech's entire Electric Vehicle business into Allison's corporate systems—no small feat, to be sure. Then 2020 arrived.
It was early March 2020 when De Veny completed the integration and left Allison Transmission. He was itching for change and a mental break, and COVID-19 was still a minor concern in the United States. "I thought I was going to watch a month of March Madness basketball!" De Veny remembered.
It was only a few weeks later that COVID-19 became a pandemic in the United States and March Madness was cancelled. De Veny turned to the phone that had been ringing off the hook. Friends from his days with AxleTech and Allison Transmission were asking for his expertise in developing new businesses, solving technical challenges with their electrified powertrain systems, and making professional connections of their own. Almost overnight, De Veny decided to spearhead his own consulting firm, eAxle Solutions Group LLC. This daunting task, often risky during the first few years of building clients, was actually made easier by the pandemic.
"Suddenly, I could catch [my professional contacts] on the phone, because no one was traveling," De Veny explained. "In addition, my client base almost fell into my lap. I quickly passed my competitors in revenue without even trying!"
For only seven months, De Veny enjoyed consulting on the design and development of electrified powertrain systems for commercial and other large vehicles. He was just settling into a rhythm when HYZON Motors, a global supplier of hydrogen fuel-cell powered commercial vehicles, made him an offer to become their Vice President of Vehicle Technology. It meant leading the development of HYZON's Detroit Technology Center. It was an offer he couldn't refuse.
There will be challenges along the way, but continuously moving forward and remaining vigilant during those times is the only way to bridge the gap between your dreams and your reality.
De Veny has been with Hyzon Motors since October, putting his unique blend of business acumen and technical knowledge to the test. He's learning the company's culture and mission, defining the Detroit Technology Center's business plan, hiring talented people, and identifying partners among past clients and colleagues. It's been a quick few months, and De Veny knows he's lucky that the pandemic didn't make him miss a beat.
De Veny's year of reinvention wouldn't have been possible without an attitude of adaptability. From his beginnings in the field of mechanical engineering, he knew there would be unlimited opportunities available to him. "You could be making calculator cases or rocket engines, so it's really hard to choose a path," De Veny recalled. While this might have seemed overwhelming as a student, De Veny learned to embrace the field's variety and expand his skillset.
To give himself an even wider breadth of opportunity, De Veny pursued an MBA degree from Michigan State. He has blended his degrees throughout his career, but especially in his current position at Hyzon Motors. In this role, De Veny focuses on the North American market and customer interactions, both of which require his engineering and business mindset.
For De Veny, a defining moment that brought together his UMD education, his engineering experience, and his business skills was developing an electric bus for AxleTech. He recalls that this was one of the first projects for the company in the electric vehicle market—a major step forward for both himself and the company.
The project also allowed De Veny to display his leadership skills when he faced challenges such as cultural barriers and workplace management. Nonetheless, De Veny proved victorious, leading this significant project just six months into his new role as Vice President of Engineering. "We broke down a lot of those cultural barriers between America and Europe," De Veny explained. "To know at the end of the day the AxleTech team was all so happy working together and remained a tight-knit group, I was very proud of that."
De Veny's persistence and adaptability afforded him his many successes in life. "Don't stop moving," De Veny advises current students. He insists that nothing is as linear as some would believe, especially on a career path. De Veny encourages students to find their passion in the field of mechanical engineering by taking multiple internships and experimenting with and developing new skills.
"There will be challenges along the way, but continuously moving forward and remaining vigilant during those times is the only way to bridge the gap between your dreams and your reality."
Published November 24, 2020