Droguett Joins Mechanical Engineering as Associate Professor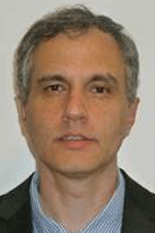 Mechanical Engineering welcomes alumni Enrique López Droguett back to the University of Maryland (UMD) as a new associate professor in the department. Droguett received both his M.S. and Ph.D. in Reliability Engineering from UMD, and he will be working with Mechanical Engineering Assistant Professor Monifa Vaughn-Cooke in the Hybrid-System Integration and Simulation (HSIS) Lab.
Droguett conducts research on methods for probabilistic risk analysis and reli­ability of systems, uncertainty analysis, Bayesian methods, maintenance optimization and ecologi­cal and biological risk assessment. He has led many major studies on risk and reliability of complex systems such as oil and gas exploration and production, oil refineries, commercial aviation, and hydropower plants. He has over 120 papers in refereed journals and proceedings of conferences and two books in various areas of risk, reliability engineering and maintenance.
To learn more about Droguett and his research, please visit his faculty webpage.
Published October 7, 2014