Mechanical Engineering at ASME IMECE Conference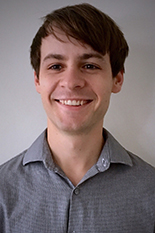 Members of the Department of Mechanical Engineering recently attended the American Society of Mechanical Engineers (ASME) 2017 International Mechanical Engineering Conference & Exhibition. The conference is the largest interdisciplinary mechanical engineering conference in the world.
At this year's event, Minta Martin Professor of Mechanical Engineering and Director of the Center for Environmental Energy Engineering (CEEE) Reinhard Radermacher was a plenary speaker and gave his talk "Thoughts on the Future of Energy in Buildings: An HVAC Perspective" for the Energy Track.
Radermacher discussed how increasing for energy efficiency drives buildings to become net-zero-energy facilities. His presentation summarized current approaches and outline future developments and research needs for heating, ventilating and air-conditioning equipment, including a new generation of heat exchangers, heat pumping technologies and ventilation approaches.
Alumni Ryan Kennett (MS '16) won the Best Student Paper award for the Advanced Energy Systems Division (AESD). His paper "Evaluation of an Extended-Duct Air Delivery Systems in Tall Spaces Conditioned by Rooftop Units" was the outcome of a Maryland Industrial Partnerships (MIPS) program. The team partnered with XChanger Companies, Inc. to measure and validate the energy savings of their box HVAC solution.
Kennett is now a Design Engineering on the New Product Development Team at Goodman Manufacturing in Houston, Texas.
Of the win, Kennett said "I didn't believe it until I heard from Dr. Yunho Hwang. I'm very grateful to my lab in CEEE for sponsoring my research and pushing me to publish my findings."
ASME IMECE was held November 3-9 at the Tampa Convention Center in Tampa, Fla.
Published November 17, 2017